Introduction
Over the last decade, Robotic Process Automation (RPA) has been maturing quietly and is now getting acceptance among enterprise-level deployments. RPA is a complete software package that comes with software robots (more commonly known as 'bots') to replicate the working of a human and completing the same task with great ease.
Although RPA is still in its nascent phase, yet it has the potential to transform the automation procedure and puts the productivity of any business procedure in a repetitive mode.
If you feel that the given concept is going as a 'bouncer from your head', there is no need to worry! Start your automation journey by taking a deep dive into our RPA solution guide and see how it will create a positive impact not only in your business operations but also in the working proficiency of your employees.
What is Robotic Process Automation?
Robotic Process Automation or RPA is one of the most essential Artificial Intelligence application tools which use software robots to handle rule-based as well as repetitive digital tasks. Many companies have become fascinated with RPA software because:
Ø It offers a perfect solution for those non-tech companies who still depend on the legacy-based system
Ø Most of the experts still accomplish their automatable works using the legacy-based system
With the help of their robots or 'bots', RPA is capable of executing continuative tasks by successfully imitating the same way as a human does. Thus, they can enhance the efficacy of such tasks without altering their fundamental process design.
In short, any process which should be the part of the consideration for RPA must be:
Ø Based on specific rules
Ø Must be repetitive
Ø Have high chances of human error
Ø Have limited decision-making
Ø Dealing with high volume and priority
Thus, time-consuming procedures that the workers find irritating, RPA software tools can offer them a host of benefits including, cost-saving options.
How do RPA works?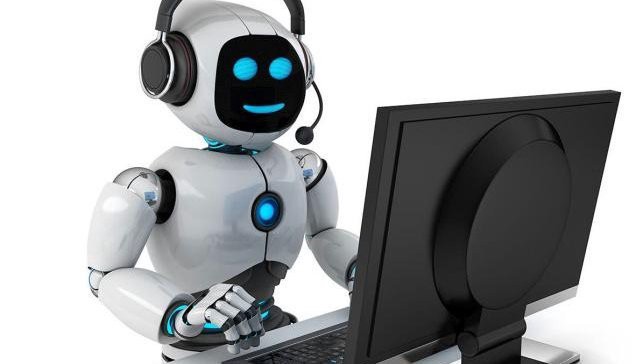 RPA system works as a virtual employee by accessing the relevant information from the computer system that is functioning in an existence mode. RPA works with the existing infrastructure to execute the processes automatically. Without changing the existing infrastructure, it automates several procedures that include invoice processing, employee onboarding, and report generation. With its presence, the processes are carried out smoothly with no occurrence of errors.
Read in brief – How does RPA work?
RPA bots: What are they, and What can they do?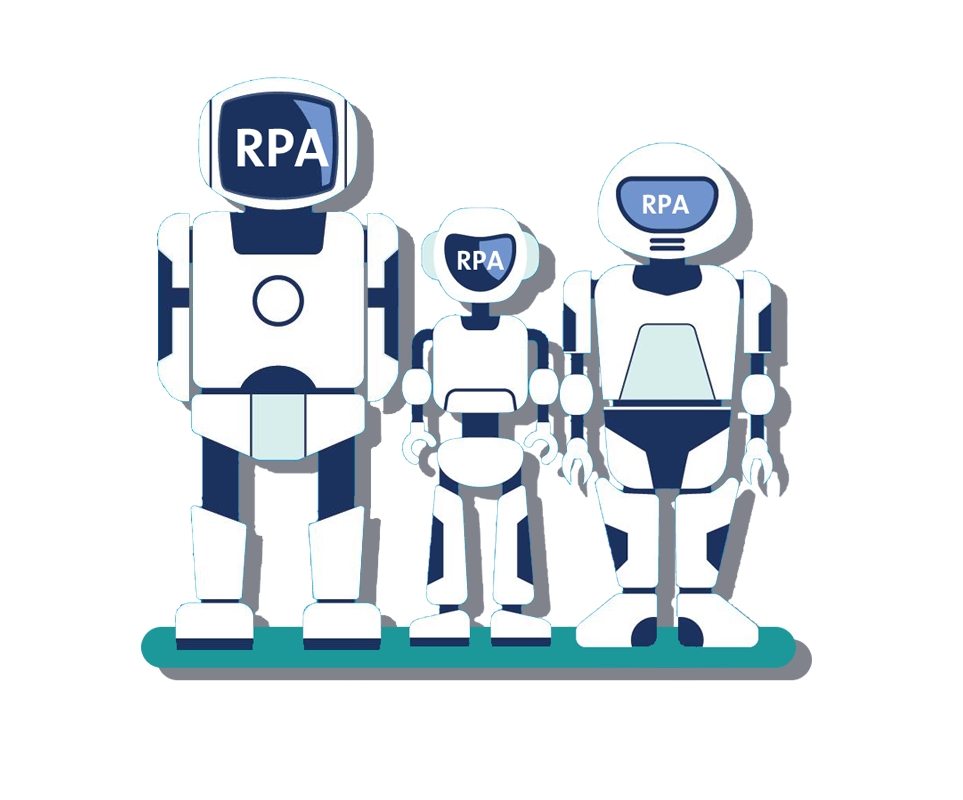 RPA and 'robots' (otherwise known as bots) are akin to each other as they effectively handle rule-based and repetitive tasks as affluent as the human workers. But what exactly is a bot concerning RPA?
Instead of considering as an electronic and automatic instrument shown in sci-fi films, a bot is a form of smart software. Bots come with two different types, namely: unattended and attended RPA bots. The former works without human intervention and later requires interventions.
Services of the numerous bots are taken in an RPA workforce who have a high level of accuracy and accomplish their task at a swift speed. As an alternative, they don't pose a threat to humans and act as a medium to free them off from doing organizational work that is boring. In that way, they can focus on more priorities related to strategic business procedures.
RPA bots can do many things beyond their capabilities. One such activity is handling the mundane work of back-office employees that consume 80% of their work. Furthermore, RPA can interact with any application or website to complete tasks that have high complexity.
The RPA Life-Cycle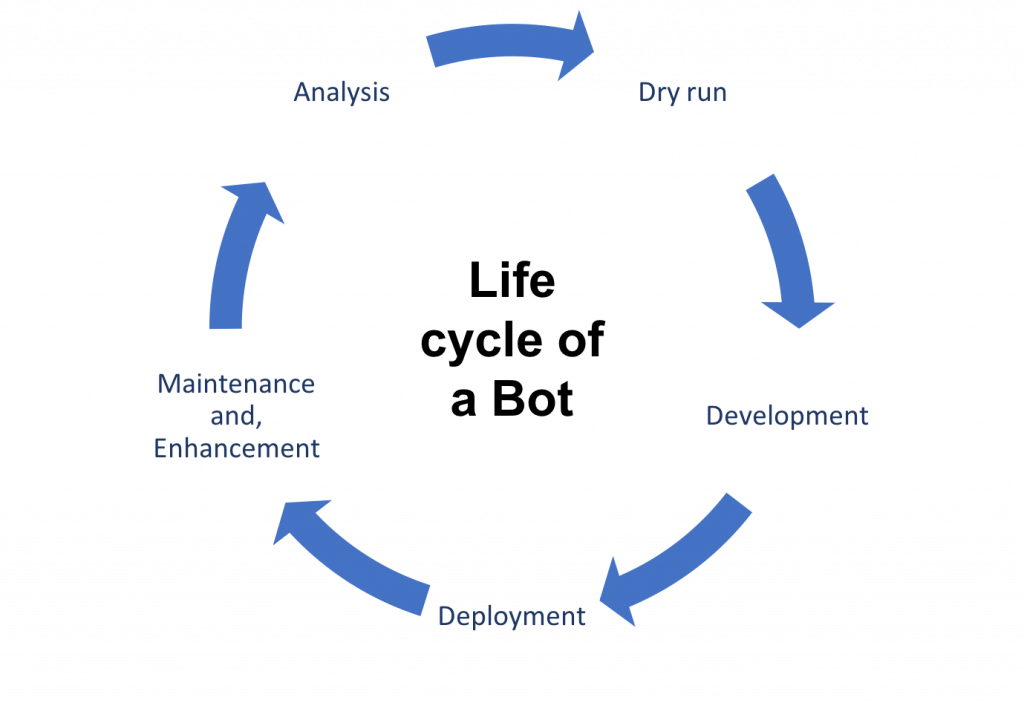 If you want to increase your investment in RPA, you have to get acquainted with all the phases associated with RPA life-cycle. The selection of the best RPA tools is beneficial to you only if you identify and plan about them before building the project for automation.
Although there is no defined structure for a RPA, still in generally accepted terms, there are five stages of it and are as follows:
I. Discovery Phase
In the given phase, there is a collaboration of RPA architecture with the business team to analyze the business process for the given RPA development.
II. Development Phase
In the given phase; developers work as a team to create an automated workflow that will help them to meet all the requirements which is made further possible by selecting the best RPA tools.
III. Testing Phase
Here, the performance of quality checks can be done by running the testing cycle to detect and correct flaws present in the RPA development.
IV. Support & Maintenance Phase
After performing testing, the software bots are sent to the production environment so to detect any remaining issues. Afterward, it is sent back to the development team to solve any flaws before introducing it in the market.
V. Execution Phase
It is the last stage where there is the execution of the bots so to generate meaningful results to the delight of the developers.
Read in brief – Robotic Process Automation: Stages of RPA Life-Cycle
Robotic Process Automation Implementation Roadmap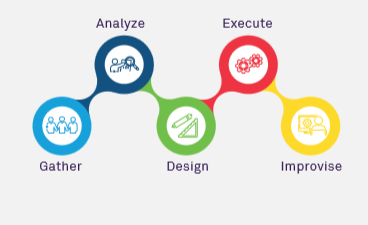 There are various challenges associated with implementing RPA in a company's environment efficiently. Overcoming challenges such as global inconsistency, fragmented results, and fast pace of transformation is the key to incorporate RPA software in a system successfully. The significant steps of RPA implementation roadmap include:
A. Project Preparation
It is the early stage where potential risks and barriers get addressed and help in the development of the given project within the timeframe by avoiding automation anxiety.
B. Use Case Identification & Automation Potential
The goal of the given phase is to select the best use case candidate that has a huge impact on the business. In this way, companies will be in a better position to understand the parameters for automatable processes.
C. Effective People Management
Besides automating the machine procedures, RPA also changes the working of the employees. So, the given step focuses on convincing employees to accept the automation and use them with efficacy.
D. Business Case Development
The given phase focuses on a business case by using the ROI model so to have a strong understanding of the project to achieve the expected end-result at the end of the RPA implementation.
E. RPA Preparation
The achievement of the successful RPA service solutions depends on how companies utilize opportunities to identify and record the automation to their benefit. Moreover, it also creates cost-saving reports for the smooth implementation of the RPA tools.
Read complete RPA implementation – Guide for Successful RPA Implementation in 2020
Benefits of Robotic Process Automation
There are several benefits associated with Robotic Process Automation software that are wide and far-reaching. The ultimate aim of any RPA system is to initiate in the creation of perfect harmony between humans and bots through a whole range of benefits, including:
Ø Easy automation of large number of procedures
Ø Significant reduction in cost for time and resources
Ø Successful completion of repetitive tasks with fewer errors
Ø Monitoring & Documentation of repetitive tasks to improve regulatory compliance
Ø No need for programming skills as even non-tech staff can configure bots for automation
Ø Tracking of defects for each test case
Ø No need for human intervention and hence no time-wasting on their training
Ø Bots work in a continuous mode that enhances the scalability of the given task
Ø Permits employees to focus on higher-value tasks for their business growth
Ø Make employees more open towards digital transformation so to enhance the company's culture
Ø Improves customer services to create better customer relationships and results in higher retention rates.
Challenges of Robotic Process Automation
The introduction of new technology comes with various risks that are inevitable, and ignoring them is just like hitting your leg with an ax. In the case of RPA, the association of the risk is not with the actual business process automation but with the decisions taken for setting goals for the automation and the business procedures that are opting for automation.
Here, there is a presentation of some of the essential pitfalls which many organizations have to face while incorporating RPA in their working environment.
A. Poor Choices Taken during the selection of Pilot projects
Pilot projects come with ample benefits of automation. However, the way to implement automation quickly may lead to implementing RPA for complex projects that might be harmful got their functioning and increases frustration among their workers.
B. Lack of buy-in from the Team
RPA is a robotic process that needs drastic changes in the office environment, such as 'taking over jobs' from man-workforce. Keeping them in denial will pose a threat in maintaining office culture and will also result in hampering of additional opportunities.
C. Lack of Professionals for Successful RPA Development
While choosing to implement RPA, a firm hopes to get something developed especially for their business. However, RPA development is unique that is not readily available in the market. Efficient RPA professionals are not only expensive but difficult to track down that affect the success of a RPA development.
D. Giving Low Priority to Upkeeping & Monitoring
People think that with the arrival of automation, given tasks do not requires constant monitoring. In this way, they create a hurdle in offering a valuable product to their customers. Without effective upkeeping and monitoring, companies will lose value for their money.
E. Mismanagement of Responsibilities Negate Benefit of RPA
Implementation of RPA software is a beneficial move for any company, but the challenge arises when one has to follow the implementation procedure. It leads to the arrival of the mismanagement in dealing with RPA as handling it becomes a cumbersome process.
To read in brief – Top 7 Challenges to Consider in Robotic Process Automation Implementation
How Does Robotic Process Automation Impact Business Strategies?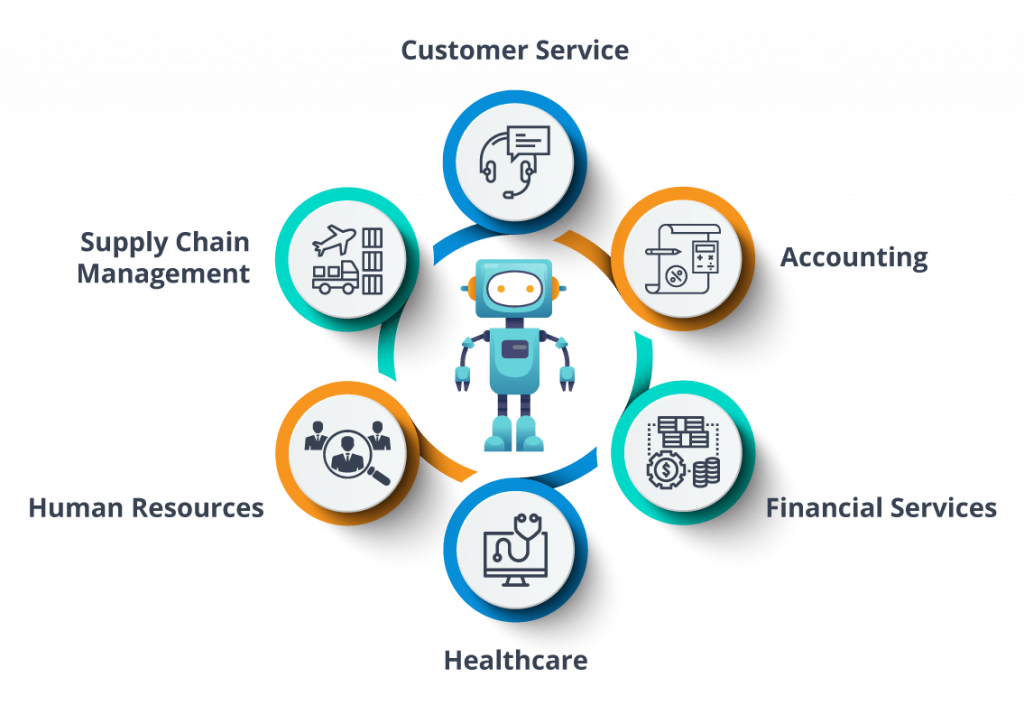 RPA has relieved enterprises across the globe by solving their two concerns: automating tasks and cost-cutting. So, it is not a buzz word in the world anymore. Gartner has revealed that by the end of the year, 2022; more than 80% of the large enterprises will incorporate RPA in any form in their work process.
Moreover, the RPA solution has created an opportunity to grow its stake among enterprise-level businesses. Besides, companies are also coming together to select the right strategy to lead their business to achieve a competitive advantage via RPA.
As per studies by McKinsey, there is a huge impact of RPA on business that focuses on three workplace areas:
Ø A complete change in workplace activities due to increase the dominance of automation to replace human performance in some areas
Ø Redefining the Job Roles & Activities by automation that takes care of repetitive tasks and allows employees to focus on high-value work
Ø Creation of high-wage jobs as automation requires those people that have a high level of knowledge and expertise in effective handling
With the given changes, RPA has led to the creation of a revolution by transforming business strategies across various enterprises such as:
1) Marketing
Enterprise RPA is getting popular among marketers to automate the business procedures to gain an edge over their rivals. Furthermore, it can assist them in prioritizing focus on the relevant clients for bringing improvement in accuracy via faster turnaround.
2) Financial Audits
In an industry such as finance, RPA is proving to offer rich dividends sophisticating the procedures involved in audit and improving the consistency and handle enormous information more precisely.
3) Human Resources
With the arrival of the RPA system, it has become inevitable to offload most of the HR-related work to automation. In such a way, HR managers can get more time to get themselves involve in more strategic tasks so to utilize their workforce skills in a better way.
Future of Robotic Process Automation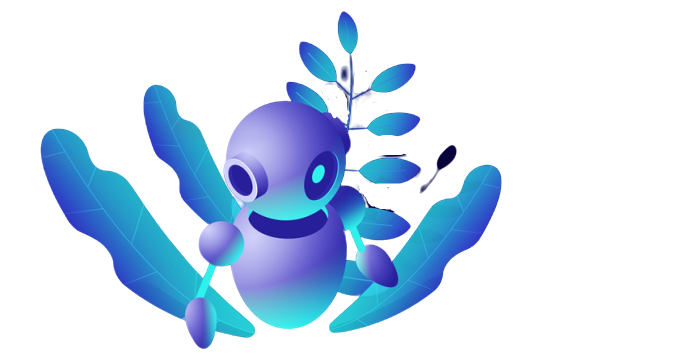 The future belongs to automation, and RPA has already created a niche of itself in global business enterprises. RPA service providers will offer solutions to the companies in reducing the cost associated with the design & development and maintenance of RPA deployment. These solutions are:
Ø No code RPA
Ø Self-learning RPA
Ø Cognitive RPA
Besides, various predictions have been made by the experts that point towards the bright future of RPA. Furthermore, it will stay for years to come. These predictions are:
Ø Successful integration of RPA with other advanced tools
Ø Collaboration of AI with RPA to create wonders
Ø Expansion of the impact of RPA within organizations
Read more at – What holds for RPA in the Future?
There is no denying for the given fact that some of the jobs, such as data entry, will be replaced by RPA. Nevertheless, the broad picture says that it will create more job opportunities in the form of RPA engineering and developers. Thus, a bright future is waiting for RPA consulting services to offer high-value tasks for their needy customers.