Salesforce Dreamforce is the world's largest CRM event, and it's always a must-attend for developers, marketers, and admins. This year's Salesforce Dreamforce 2023 event was no exception, moreover with a wide range of announcements and product releases that will majorly impact how businesses use Salesforce.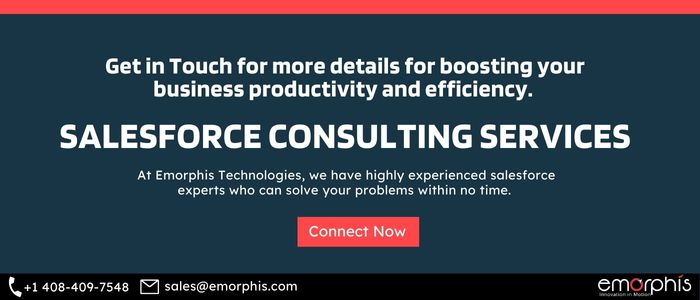 One of the critical themes of Salesforce Dreamforce 2023 was the rise of generative AI. In fact, Salesforce announced several new AI-powered products and features.
Another key theme of Salesforce Dreamforce 2023 was the importance of trust. Salesforce CEO Marc Benioff emphasized the need for businesses to use AI and Data responsibly and also, ethically.
Let's explore each product and announcement made at Salesforce Dreamforce 2023.
Before diving into the details check out this latest announcement by Salesforce – Slack Sales Elevate 
Salesforce Dreamforce 2023 – Keynotes for Developers
The Developer Keynote at Dreamforce '23 unveiled a treasure trove of opportunities for developers as a matter of fact, looking to elevate their game on the Salesforce platform.
AI Success Framework
The AI Success Framework unveiled in the keynote redefines AI integration. It goes beyond technical considerations, moreover emphasizing the human impact of AI solutions. Developers are urged to adopt composable iteration, treating AI as an ongoing project that evolves based on user feedback and also their needs. Treating AI as a collaborator means assigning roles, gathering requirements, and also, crafting AI-centered user stories, revolutionizing the development cycle.
Generations API
The Generations API, initially available to select ISVs, will be accessible to all developers in Spring '24. It, in fact, empowers Apex developers to harness prompts within classes, fostering flexibility in application development. This integration facilitates creativity, allowing the seamless inclusion of AI-driven prompts, and as a matter of fact, enhancing user experiences.
Flow Evolution
Flow takes center stage with Winter '24, boasting data cloud-triggered flows, custom error messages, HTTP callouts, and reactive components. These features expand automation possibilities and redefine user interface interactivity, promising innovative applications.
Apex Guru Insights
Apex Guru Insights leverages AI to simplify development. It offers tailored recommendations for identifying and resolving code issues, saving time, and ensuring quality while aligning with best practices.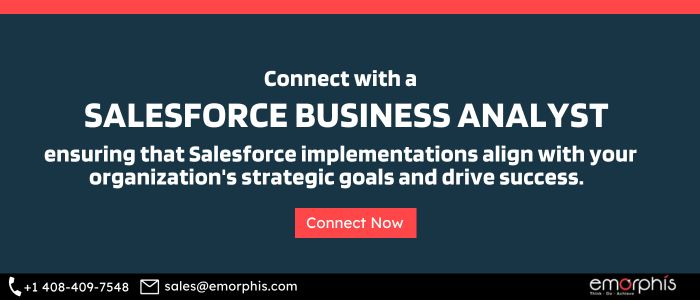 Salesforce Dreamforce 2023 – Keynotes for Marketers
Data Cloud Freemium
Salesforce introduced free Data Cloud licenses, providing an opportunity for many customers to explore Data Cloud products. Moreover, these licenses are available to Sales or Service Cloud users with Enterprise or Unlimited editions, with a cap of 10,000 unified profiles. Salesforce's hiring of 3,300 employees, particularly engineers and salespeople, reflects the significance of Data Cloud's role in the company's future.
New Data Cloud Consultant Certification
Salesforce launched the Data Cloud Consultant certification, in fact, indicating the growing importance of Data Cloud. This certification is aimed at professionals experienced in implementing and also, consulting on enterprise data platforms in customer-facing roles.
Real-Time API Integration with Data Cloud
A workshop by Marketing Cloud Architect Eliot Harper provided insights into planning data integrations into Data Cloud. Also offered a checklist approach to understanding data sources, data extraction requirements, activation platforms, and data actions, helping marketers get started with Data Cloud.
Data Cloud + Einstein
Timo Kovala discussed the importance of data quality in AI implementations. He emphasized that, with AI, data quality is more crucial than quantity. Also, the session highlighted the need for a data strategy, assessing costs and returns, identifying stakeholders, and building a Data Center of Excellence.
Salesforce Starter for Marketing Cloud
Salesforce introduced Salesforce Starter; a competitively priced edition targeted at the small-medium business (SMB) market. It serves as a testing ground for marketing on the core Salesforce platform, also, with plans for capabilities to evolve towards enterprise-level offerings.
Marketing Cloud on Core Momentum
Salesforce also outlined its roadmap for Marketing Cloud and Commerce Cloud generative AI features. There are plans for 26 generative AI capabilities, with more than 25 expected to be added by the end of 2024. Moreover, these features are built on Data Cloud and indicate a move towards integrating Marketing Cloud with the core Salesforce platform.
Google Cloud + Marketing Cloud
Salesforce extended its partnership with Google, focusing on the integration of Salesforce Data Cloud with Google Cloud Platform. This partnership aims to enhance segmentation and audience reporting features that can also be activated across both platforms.
Additional Key points
Prompt Engineering and Grounding: Crafting effective prompts for AI is crucial. Personal information isn't needed, but segment data can be safely shared via the Einstein Trust Layer.
Campaign Recommendations: Einstein suggests campaign ideas, now more proactively available in the Marketing for Slack app.
Campaign Briefs and Preview: Data-driven campaign briefs are interactive, allowing collaboration with Einstein. Also, a preview tab offers visual campaign overviews.
Content Collections: Organize assets for campaigns and create AI-generated content variations for different audiences.
Real-Time Campaign Updates, Experiments, Goals (in Slack): Slack is promoted for marketing collaboration. The Marketing for Slack app alerts users about completed campaign experiments and also provides goal summaries.
Segment Intelligence for Data Cloud: Simplifies segment building with AI-driven recommendations for targeting attributes.
Email Content Creation and Typeface Partnership: The Typeface partnership generates custom email content in line with brand guidelines.
Einstein for Account Engagement: Features like Segment Creation, Email Content Creation, and moreover, Typeface partnership will be available for Account Engagement in February 2024.
Journey Re-Mapping: Add decision nodes in Journey Builder to respond rapidly to data from Marketing Cloud Personalization.
Real-Time Customer Event Stream: Establish a two-way connection between Marketing Cloud and Salesforce core, as a matter of fact, for real-time customer insights and support.
Salesforce Dreamforce 2023 – Keynotes for Admins
Salesforce Dreamforce 2023 delivered a power-packed Admin Keynote that left attendees buzzing with excitement. Here are the key highlights from this must-see event:
Safeguard Your Salesforce Cloud
Resources for Admins: Salesforce introduced updates to the Admin Skills Kit, a valuable resource for administrators. Notable additions include an Admin Skills YouTube Series, an Admin Skills Advisory Board gathering admin feedback, and an Admin Enablement Kit coming soon.
Deliver the Future of Business
The Admin Keynote revolved around three main themes:
Automate Processes
Reactive Screens: Flow's Reactive Screen Components promise to revolutionize user experiences by updating display fields in real time based on user interactions.
HTTP Connector: Easily integrate third-party data via the HTTP Connector, streamlining data integrations.
Transform Element: Flow's new Transform Element empowers users to map and modify data within Flow Builder, enhancing data handling.
AI in Flow: Accelerate flow creation with AI by specifying requirements in natural language and having AI create the flow for you.
Build Solutions
MuleSoft Composer: MuleSoft Composer simplifies integrations with clicks, reducing setup effort through preexisting connectors.
Data Cloud-Triggered Flows: These flows trigger when specific conditions in Data Cloud data models or calculated insights are met, enabling seamless automation.
Supercharge Productivity
Dynamic Forms: Dynamic Forms allow flexible field placement, visibility rules, and improved page load times. Also, they are now extended to support a wide range of standard objects.
Dynamic Actions: Create user-specific action lists based on criteria, simplifying user interactions.
User Access: The Winter '24 release brings improved user management, with Permission Set summaries to streamline administration.
Einstein Prompt Builder: Admins can now build, test, and deploy generative AI prompts for users, enhancing user interactions with large language models.
These highlights provide a glimpse of the exciting developments and tools that in fact, will empower Salesforce admins in the coming months.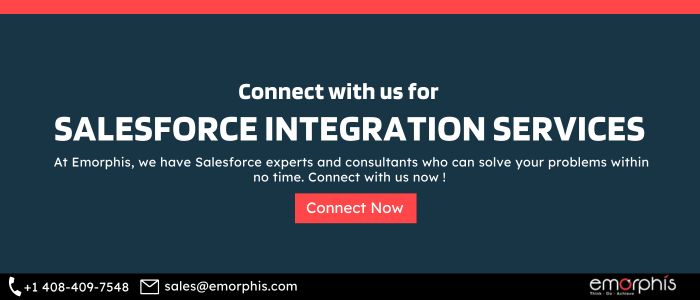 Architects Keynote from Salesforce Dreamforce 2023
The Dreamforce '23 Architect Keynote highlighted critical aspects of architecting solutions across various domains, emphasizing the importance of well-architected solutions. Here are the top five highlights:
Well-Architected Framework
Salesforce introduced a Well-Architected Framework with three pillars:
Trust: Prioritizing security and regulatory compliance in every implementation.
Easy: Ensuring solutions are fast and easy to implement without compromising reliability.
Adaptable: Embracing composable solutions and reusable components to address evolving business challenges.
Monitor Scalability with Test Plans
Scale Center, available for Salesforce Unlimited Edition, provides key performance insights within the Salesforce UI.
Furthermore, Scale Testing Services eliminate guesswork by allowing scheduled tests and comparisons, simplifying performance optimization.
Apex Guru Insights
Apex Guru Insights offers AI-generated recommendations based on the criticality of issues within your instance, saving time while adhering to best practices.
Well-Architected Framework Explorer
Set to become generally available in December 2023, the Framework Explorer enhances the search for architectural patterns and anti-patterns, promoting intentional solutions.
The Salesforce Architects website now also offers content in Japanese, increasing accessibility.
Data Cloud Enrichments
Seamlessly integrate Data Cloud objects into your CRM, streamlining customer data unification.
In Winter '24, release, users can use Salesforce Flow to take direct actions based on changes in Data Cloud objects.
Bonus: Bring AI into Your Daily Workflow
Salesforce announced Einstein 1, Einstein Copilot, Prompt Builder, and BYOM (Bring Your Own Model).
The Einstein Trust Layer ensures safe AI interactions, enabling AI functionality integration into daily processes.
Einstein Copilot will become generally available in Spring '24, while Einstein for Developers is in Open Beta starting Winter '24.
These highlights provide a comprehensive overview of the key developments in architecting Salesforce solutions, underscoring the significance of well-architected, adaptable, and also, secure solutions.
Top Announcements from Salesforce Dreamforce 2023
Salesforce Dreamforce 2023, the world's largest AI event, delivered a slew of groundbreaking announcements as a matter of fact, here are the top 10 announcements from the event:
1. Einstein 1 Platform
Salesforce introduced Einstein 1, a trusted AI platform featuring Einstein Copilot, a conversational AI assistant that interacts in natural language also, offers multi-step action plans for users.
2. Copilot Studio
Copilot Studio empowers Salesforce professionals with the ability to implement generative AI through Prompt Builder, Skills Builder, and also, Model Builder, providing control over AI processes.
3. Free Data Cloud and Tableau Licenses
Salesforce announced free Data Cloud and Tableau licenses for Sales and Service Cloud customers, offering access to Tableau Creator licenses and also, Data Cloud licenses for up to 10,000 profiles.
4. MyEinstein
MyEinstein is a platform that combines several Generative AI-based services designed to automate the complexity of building AI/ML models and applications.
5. Marketing Cloud & Commerce Cloud
Marketing Cloud and Commerce Cloud are set to integrate 26 generative AI capabilities, with 25+ more planned by the end of 2024, all powered by Data Cloud.
6. Einstein Prediction Builder
A new edition of Data Science-as-a-Service that enables businesses to create custom AI models and generate predictive analytics for different scenarios and service iterations.
7. Data Cloud-Triggered Flow
Data Cloud integration into Einstein 1 enables real-time data and data from various systems to trigger flows, it moreover enhances automation with dynamic data from Data Cloud.
8. Slack Innovations
Salesforce unveiled Slack AI enhancements, including Channel Recaps, Thread Summaries, Search Answers, automation, and Slack lists.
9. Data Graphs (in Data Cloud)
Data Graphs in the Data Cloud allow users to visualize relationships between data model objects (DMOs) to ensure Einstein has also access to required data, enhancing AI accuracy.
10. New Industry Cloud: Life Sciences Cloud
Salesforce Industries introduces the Life Sciences Cloud, designed to expedite life sciences organizations' adoption of the Salesforce platform with a tailored architecture.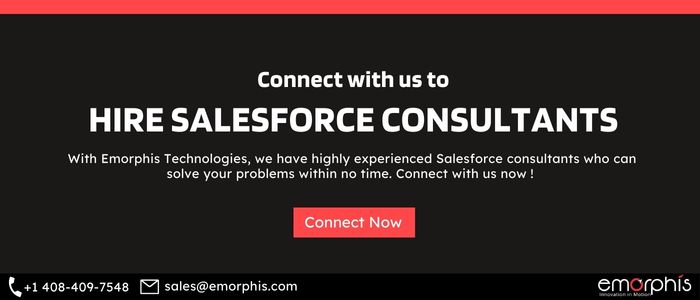 Top Highlights from Salesforce Dreamforce 2023
Expanded Partnerships
Google: Salesforce and Google are deepening their partnership by integrating products. Salesforce also has taken the lead as the inaugural partner to integrate with Google Workspace's Duet AI extensions framework. Conversely, Google Workspace has become the primary extensibility partner for Salesforce Einstein Copilot. This integration will generate tailored content in both Google Workspace and Salesforce, ensuring data consistency.
AWS: In 2024, Salesforce and AWS will pilot integrations to enable data sharing between data lakes and large language models (LLMs). Users of Amazon Redshift, EMR, Athena, Bedrock, and SageMaker can also leverage foundation models within Salesforce securely, eliminating the need to copy and move data.
Databricks: Salesforce and Databricks are expanding their partnership to merge data from Data Cloud with external Databricks Lakehouse Platform data seamlessly. This will reduce data movement complexity and costs while maintaining security, governance, and trust standards.
Sustainability Efforts
Dreamforce '23 was touted as the most sustainable ever, with 74% of structures being recycled or reused, 5,500 square feet of biodegradable signage, 10 million gallons of water conserved, and 100% compostable meal packaging. Salesforce introduced Net Zero Cloud capabilities, including simplified ESG reporting and expected Einstein for Net Zero Cloud in Spring 2024.
New Industry Cloud
Salesforce is introducing the Life Sciences Cloud, a specialized industry cloud tailored to expedite onboarding on the Salesforce platform. Further details about this new offering will be available soon.
These additional insights underscore Salesforce's commitment to sustainability, partnership expansion, and industry-specific solutions, enhancing its ecosystem and offerings.
Check out Salesforce Industry Solutions to be competitive in today's market landscape. 
Salesforce Dreamforce 2023 – Marc Benioff Views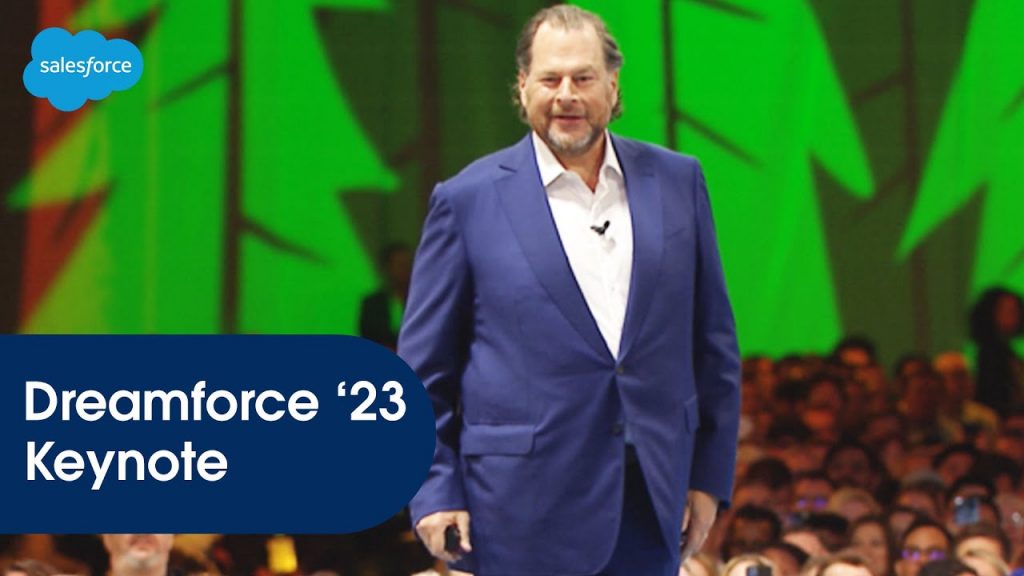 Marc Benioff, the CEO of Salesforce, has a clear vision for the future of technology. He believes that AI and Data are essential for businesses to deliver to customers what they expect. However, he also emphasizes the importance of trust in this new era.
At Salesforce Dreamforce 2023, Benioff spoke about the need for businesses to invest in their AI future. He also highlighted the importance of data privacy and security. He believes that businesses that can build trust with their customers will be the most successful in the years to come.
Benioff also discussed the transformative potential of AI and Data. He believes that these technologies can revolutionize many industries, including healthcare, education, productivity, and finance. He also spoke about Salesforce's new AI-powered products and features, such as Customer 360, which offers a real-time view of each customer across all interactions.
Overall, Benioff's views on Salesforce Dreamforce 2023 are optimistic. He believes that AI and Data have the potential to make the world a better place. However, he also emphasizes the importance of using these technologies responsibly and ethically.
Also, check out Marc Benioff's Vision for Future on Salesforce AI Day.
Conclusion
Salesforce Dreamforce 2023 was a resounding success, with a wide range of announcements and product releases that will majorly impact how businesses use Salesforce.
Here are some of the key takeaways from Salesforce Dreamforce 2023:
AI and Data are essential for businesses to succeed in the future.
Businesses need to use AI and Data responsibly and ethically.
Salesforce is committed to providing its customers with the tools and resources they need to succeed in the age of AI and Data.
For any help with Salesforce CRM and ethical use of AI products effectively, check out how our Salesforce Consulting Services can help.
Contact Us for any help.