Do you practice medicine? Do you want to adopt a complete care management software solution in your care management area as a social worker? Or are you a devoted caregiver seeking to investigate and learn about the care management option that is most appropriate for your patient? If you are seeking an answer to any of these concerns, you have come to the right place.
In this blog, we will walk you through all the details and facets of care management so you can understand and make an informed choice for any of the above-mentioned needs. But before we delve into any or all care management software solutions, it is imperative for you to understand what care management means and what is involved in care management.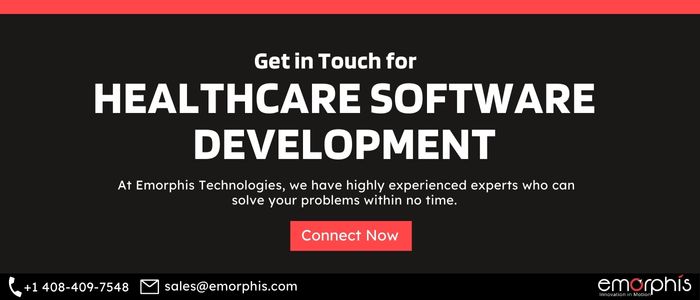 What is care management vs. a care management solution?
If you look for an answer to this question, you will find that there are multiple definitions of care management floating over the internet. And each of these definitions converges to one underlying thought. Which is a holistic approach comprising services and activities which are devised to help patients with chronic diseases manage their health. While this stands true in most cases. The Center for Health Care Strategies defines care management as "a promising team-based, patient-centered approach designed to assist patients and their support systems in managing medical conditions more effectively."
In a nutshell, an effective care management solution is aimed at improving the overall experience and treatment of a patient. While optimizing the cost for both the patient as well as the care provider.
As evident from the above definition, care management for a patient is not the responsibility of a single person. As a matter of fact, it is a team-based patient-centric approach to his/her well-being. On practical grounds, this involves a lot of coordination amongst multiple stakeholders, and managing multiple electronic health records (EHR) of a patient. Also, preparing a customized, comprehensive care plan, and educating the patient to boost his/her confidence.
While all these activities have been done manually for decades. Care managers and the healthcare industry need an effective care management solution. in fact, a tool that can enable them to perform any/all of these activities in a streamlined manner. This has led to an emergence of an all-inclusive care management software solution. In fact, it can be leveraged to provide all-around care for the patient as well as for the community.
Benefits of a care management software solution
While having a reliable care management software solution in place has numerous benefits that have been achieved by both practitioners and patients. The benefits have emerged and can be further realized by having bespoke care management software.
1. Ease of communication
The secret to a successful virtual care management experience is open. Honest communication between a patient, the caregiver, the care manager, and the support personnel. A competent care management platform not only bolsters openness in the entire communication process but also supports a sense of responsibility amongst the stakeholders. This is to offer the finest care to the patient as well as the community.
2. Streamlined data aggregation
Every patient has a unique data life cycle, and the capacity of a care management solution to combine data from many sources is its most significant advantage. This feature of the program also aids in risk classification and predictive analysis. This will be allowing caregivers to choose the best course of action for the upcoming care management strategy.
3. Optimized cost
Unquestionably, having a virtual care management platform in place improves financial efficiencies and lowers total healthcare costs. Moving from laborious paperwork to digital platforms decreases both manual effort and the possibility of error across the entire caregiving process.
4. Better experience and better patient care
Having a workable care management solution improves the patient's overall experience. Positive experiences throughout the patient's complete care cycle not only increase the patient's trust but also stabilize the mental health of both the patient and the caregiver. As a result, the total effectiveness of the treatment is improved, and the patient usually recovers considerably more quickly.
Now that we have explored what a care management solution is and the benefits it entails. Let us understand what it takes to develop a compelling care management software solution and the integrations involved.
Before going through the next sub-topic of development and integration do not forget to check the comprehensive details on Healthcare ROI – How Software Development for Healthcare Can Boost ROI?
Development and integrations required in a care management solution
Each care management platform has its own feature set. While you could have specific needs and demands for your platform, your virtual care management solution must be one-of-a-kind. Having said that, there are some fundamental connectors that any care management system must provide.
A. Integration with multiple data sources
The engagement of numerous departments is there in the care management process from a patient's initial visit to a clinic/hospital until their discharge. Afterward, follow-up care is still essential for a swift recovery. Your platform should be able to interface with important data sources such as electronic health records, information from third-party insurance providers, and patient socioeconomic status. This integration aids in providing a comprehensive perspective of the patient care that is necessary and in recommending the optimum care management strategy.
B. Patient Management
Patient management is one of the critical integrations that your care management solution should be able to offer. Administrative activities, including automated appointment scheduling, patient data and information, prescription inventories, and medication reminders, add to the entire care management experience and are just as crucial as the appropriate medical care. Your care management platform should make it simple to access patient data and should be capable of providing quick query results.
C. Reporting
Another key integration that every care management platform should conform to is reporting. Once the administrator of the tool has provided suitable access to the user, the reporting capability of the device should be proficient enough that it should turn the care data into meaningful insight.
D. Financials and billing
After all, why are you deploying a care management solution in your environment? Is it to provide the best services and enhance the patient experience? Is it to stand out from your competition? Or is it to comply with the prevailing business norms?
The answer is a big No. Your care management solution should enable you to operationalize error-free billing. And also take care of your financial information with no compromise to your data security.
Click to read more about – How Do Medical Billing Services And Its Software Solutions Help Healthcare Organizations?
How to choose the best care management software or development partner?
It can be difficult to evaluate the finest care management software solution for your needs. The market is overrun with solutions that provide a wide range of features and services. Since each care management requirement is different, there is no one-size-fits-all software or vendor. Nevertheless, here are the listed top 4 selection criteria and practices. That you should consider when choosing a healthcare software development partner, and developing care management software.
a. Data Aggregation features
The capacity to combine and aggregate data from many sources is the most crucial factor to consider when developing care management software. A patient's care includes a variety of data needs. It is beneficial to have a care management platform, that can integrate with multiple data sources. And also provide analytical insights for quick and effective decision-making. This includes patient vitals, financial statistics, and social-economic factors, as well as electronic health records, financial statistics, and patient vitals.
b. Security and Compliance
Make sure to give security and compliance equal importance while care management software solution development. HIPAA is the most important compliance that your healthcare software solution should comply with. Some of the questions you may ask from a security perspective can be;
Is there a contingency plan in case of a major disaster?
Are you regularly backing up your business-critical data?
How are you authenticating access to your software?
How are you managing and monitoring your security logs?
What security-related configurations are in place which will ensure no data leak?
You won't face any legal ramifications during your audits if you use safe and compliant care management software.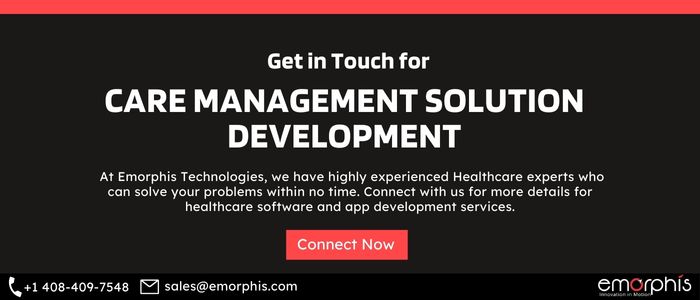 c. Reporting
Your care management platform needs to include comprehensive reporting features that can be exported as needed. These reporting options can assist you not just in optimizing your operations. But also when you are subject to an internal or external audit. Comprehensive access logs, time logs, claims, and billing information. Also, communication histories, care management activity, and enrollment data are just a few of the data sets you should consider when assessing reporting capabilities.
d. Ease of Use
Many stakeholders will utilize your care management software. While using this platform, administrative employees, doctors, patients, caregivers, care managers, and nurses will execute a different set of tasks. Therefore, it is crucial to assess whether your platform is adaptable and adjustable enough to meet the needs of all of your consumers. Pay close attention to the user interface's general design, as well as how simple it is to move between modules. You can increase your staff's productivity and will benefit from using care management software, that is simple to understand and use.
Conclusion
A well-defined care management solution system has the potential to take your company to the next level. When thoroughly investigated, an efficient care management solution can provide you with scaled-back costs and an unrivaled customer experience.
In conclusion, a care management software solution can offer valuable benefits to organizations and their customers. By developing such a solution, CTOs can unlock new possibilities for growth, efficiency, and collaboration. Connect with our healthcare software development experts to explore the potential of this innovative solution and unlock significant value for the healthcare organization.