Ever wonder how healthcare professionals are no longer constrained by manual procedures? Technology has been the reason as it eliminates the issues for healthcare staff to consult with the patient. Healthcare IT solutions are architect to streamline the delivery of care and improve patient outcomes. Given the care setting, care team communication and collaboration are the need of the hour.
Overview
Before we progress to get into the technology products and solutions that assist in simplifying clinical communication, it is essential to understand-
Why is clinical communication complex?
Why many tech solutions today cannot resolve clinicians' issues?
There are many factors that impact the communication process, considering varied care settings, processes, people, and preferences. There are multiple variations of clinical communications, for example, between in-patient & out-patient facilities and post-acute care & medical facilities. But, because of varied communication strategies and processes, there comes a gap that makes it difficult for the nurses to communicate with the provider.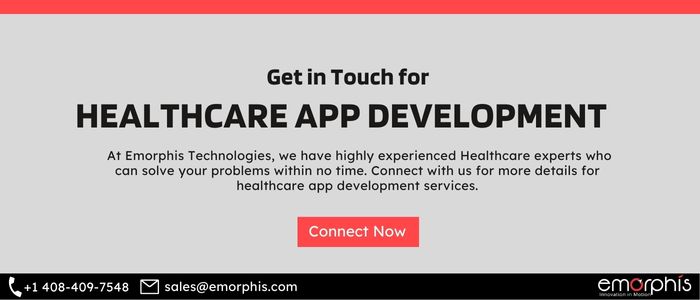 Simplify Clinical Communication and Collaboration with Technology
To simplify clinical communication and collaboration in this complex environment with multiple care units, communication needs to span beyond the four walls of healthcare facilities. With a continuous change in care delivery models, it is essential to look for technology platforms that must have the following abilities:
Provides a flexible and standard communication method: There should be an appropriate and secure routing of messages from clinicians. The process should be such that once initiated; it connects with the correct provider through call, text, or mobile for any clinical situation at hand.
A comprehensive solution that spans the entire care continuum: Right from single to multi-site hospitals, the solution should cater to different demands and communication. For example- large directory capabilities for large hospitals, appropriate built-in processes, real-time patient updates, etc.
Address complex processes with intelligent routing: A dynamic solution that schedules and configure team mobilization paths so that you connect to the right care provider member in real time.
Solutions customization for devices: It removes the inconsistency and the handoffs. The factors that introduce risk and opportunities for communication breakdowns.
Although effective clinical communication is challenging, the right solution provides incredible payback for every organization and care team member. A complete, standard, process-streamlining communication and also collaboration solution is in need. With technology solutions that address these three areas, healthcare facilities will not only be able to improve clinical communication but will eventually improve the patients and the extended care team experience.
Let us now explore the technology products and solutions in key healthcare settings.
Care Communications
One of the basic needs of providing healthcare is communication. Realizing the need, many entrepreneurs unveiled a variety of technology products that assists in simplified communications. One such need for seamless communication is for elderly and senior citizens suffering from Alzheimer, Parkinson or acute care diseases.
One such wonderful technology product is Neuro Rehab VR solutions development which provides a virtual reality experience for elderly patients undertaking physical therapy following a blow or stroke, brain or spinal cord injury, or suffering from neurodegenerative diseases. This VR experience is very targeted. Each therapy session, and exercise to the patient's specific needs are customized and this is through machine learning.
AI-based chatbots are medical digital assistants that facilitate seamless collaboration & communication between caregivers & patients. For example- WHO and Whatsapp collaborated during the pandemic to design a chatbot service that addresses the user's query. This ensures patients that they have real-time & quick access to care.
QR Codes are yet another potential communication tool for patients. Also, it ensures transparency, enhances communication, and streamlines information exchange between patients & healthcare facilities. A survey reports that 67% of patients are comfortable using QR codes, and 54% of them prefer QR codes to seek information online.
IVR technology reduces the demand for live customer service representatives. To manage large and critical call volumes, IVR is used to gather new patient data, schedule appointments, and provide medication information. Also, it gathers feedback, processes payments, prescription refill requests, insurance claim submissions, and much more.
IoT devices are a boon in remote patient monitoring app development that unleashes the potential to collaborate with patients. IoT has enabled simpler and more effective doctor-patient communication.
Patient Monitoring
Remote patient monitoring is one of the growing requirements in healthcare. In fact, that's where the latest IoT technology solutions and products come in handy for effective & simplified healthcare. As a matter of fact, a separate division IoMT- Internet of Medical Things development is started. It creates and aggregates abundant data flows from innumerable medical devices that track physical aspects of patients, such as movements, heart rate, slipping dynamics, sensitized reactions, allergies, and a lot more.
To create a personalized approach to health status and develop a comprehensible plan for disease management, IoMT allows doctors to
Precise diagnosis
Building treatment plans
Patient security improvements
Simplify caregiving
Monitor critically ill patients continuously.
As per Deloitte research, the global IoMT market is reached $152 billion in 2022.
Another important area in patient monitoring solution development is remote medicine. The key innovation here is the wearable biosensors that are being used by healthcare providers worldwide. As a matter of fact, biosensors are a mixture of biological sensing elements and hybrid nanomaterials that detect biological molecules leading to the development of nanotechnology. Nanomaterials and nanodevices are the future of biomedical applications. Various types of Biosensors are:
Bioresorbable biosensors: These sensors precisely assess the movement of diseases such as glaucoma, hypertension, traumatic brain injury, and hydrocephalus. In these diseases, it is important to measure the brain, blood vessels, bladder, and eye pressure. Bioresorbable biosensors are very effective here.
Electrochemical Biosensor: It is made with biological sensing elements that use a transducer to convert sensing into electrical signals.
Flexible/wearable Biosensor: Specifically used for chronic and acute disease monitoring.
Some more intelligent technology for healthcare IT solutions widely used in remote patient monitoring includes smart thermometers, smart watches, connected inhalers, fitness trackers, also, blood pressure and ECG monitors.
Diagnostic & Treatment Process
The Healthcare continuum solely depends on diagnostics as it supports clinical decision-making & prescribes the right treatment. With the digital transformation in healthcare, diagnostics technology has enabled effective 4P medicine- predictive, personalized, preventive, and participatory care.
The diagnostics industry involves devices such as imaging, endoscopy, pathology, genomic, etc, extensively changing the digital infrastructure for healthcare. Data sharing is crucial to diagnostics and hence tools like CAT scans & MRI have been really powerful.
Lab-on-chip, a two-part system tool for the diagnosis of patient-specific mutations of cancer cells. The same has been known for cost-effective diagnosis.
As mentioned above regarding wearable devices, there is yet another addition that assists in diabetes diagnosis and management. G6 CGM- glucose monitoring system which not only assists in managing conditions but shares the data with a healthcare provider. This system is connected with the provider healthcare system in real-time.
mRNA Vaccinology is an array of applications that assist in infection for cancer & zika virus. mRNA generates, purifies, and enables cellular delivery of single-stranded RNA molecules. This RNA molecule contains genetic information that comes from DNA. mRNA is a cost-effective, easy-to-manufacture technology that quickly manages the most challenging healthcare diseases.
PSMA PET imaging scale- prostate-specific membrane antigen imaging scan, combined with MRI & CT scans to locate prostate cancer cells.
WebRTC technology is used for video communication in telemedicine app development solutions.
Pharmacy
Going beyond the tools for prescription and billing processing, healthcare providers and patients communicate seamlessly with the pharmacies through:
Patient relationship management: To drive medication adherence and notifies patient & providers.
MedSync: Medication synchronization that uses tools like AI & big data to assess medication duration and set the medication period as per the healthcare provider.
Workflow, POS, and Inventory
LTC solution: Prescribing assessment tool that uses RAND/UCLA Appropriateness Method
Billing & Insurance
Healthcare insurance and billing is a huge market in the US; hence there is a need for market-leading technology solutions that unify & simplify the revenue cycle. There is a huge market of cloud-cased medical billing platforms that streamline & improve financial workflows and bring transparency to the financial experience of any patient. The best part of cloud-based billing and insurance platforms is that they easily integrate with the EHR systems, facilitating seamless communication.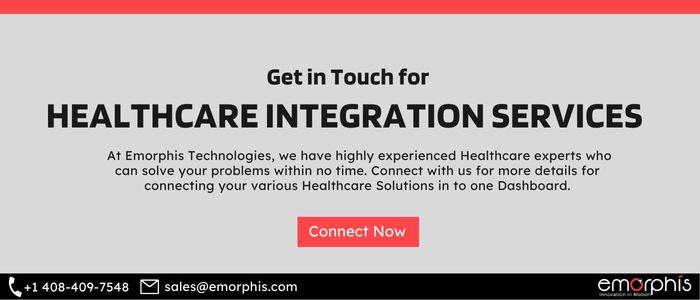 The Way Forward
Building a digitally connected healthcare system is possible with simplified communication and collaboration. The above details give you an idea about the latest trends in the industry. Whether it is cloud, analytics, healthcare billing, and insurance or diagnosis, technology tools are at the forefront of seamless communication.
If you are a healthcare provider looking for effective and optimum collaboration, clear and concise communication is the key. Modern healthcare technology solutions development enables real-time secure communication through HIPAA-compliant platforms via voice, video, or text using a mobile app or browser.
At Emorphis Technologies, we encourage healthcare givers and also care professionals to look for a single communication platform that integrates well with existing systems. Still unsure which one to choose? Let's connect and our healthcare IT solution development experts and they will guide you through with right solution and technology for your need.