Introduction
Salesforce lightning has been welcomed by salesforce users with open arms and it has already been considered a big plus for optimizing the overall performance.
However, what will happen to those users who are currently using Salesforce Classic? Will they be left out to become extinct in this tough competitive world?
To get an answer to all these questions, don't waste time and instead proceed in the given blog. Why? The answer lies in this blog as you will get to know various factors leading to the downfall of the Salesforce Classic and the emergence of Lightning Experience strongly.
If you are ready; then let's proceed for the more thrilling and eye-opening journey which will eventually lead you to become one of the successful Salesforce consulting services providers across the globe.
Let's venture deep into it…
Concept of Salesforce Lightning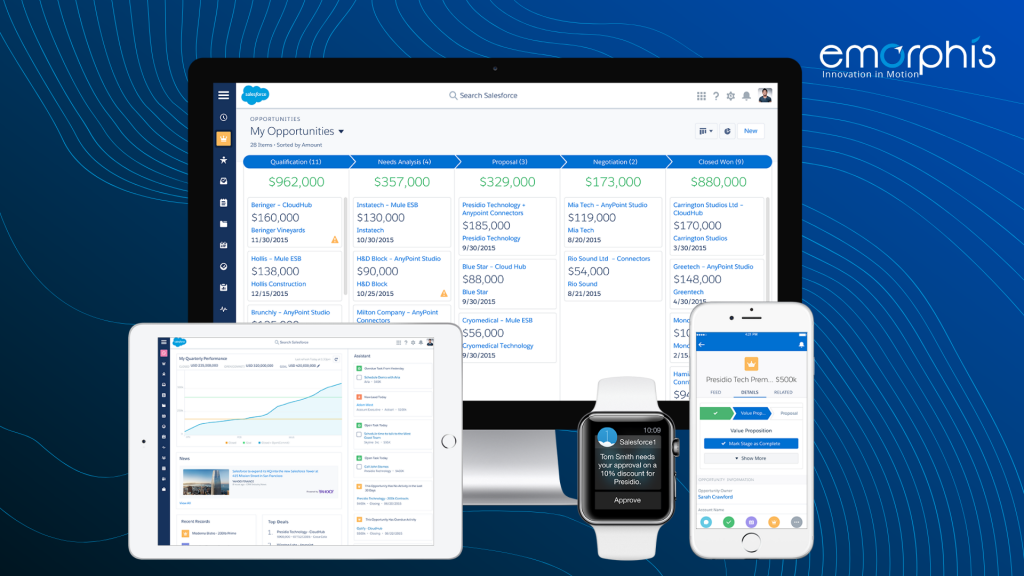 Started as recently on 12th October 2019; Salesforce has started offering Lightning Experience in the entire client database successfully. Though exact time is still debated, there will be no surprise that it will start dominating when it will be enabled across all domains.
Before proceeding further, the organization must remember one thing- "How they deliver is as much important as what they are delivering."
The given phrase indicates that the CRM software of any organization should deliver an efficient user experience (product) swiftly and thus bring in the market, a surplus of innovative apps to create a space for greater competitive advantage. And Lightning excels in it!
But what is the concept of the Salesforce Lightning Experience? First of all, it is the component-based framework which is designed mainly for app development so to simplify the processes for those business users who lacks any kind of programming experience.
It comes with some exciting tools to help the developers to build responsive apps for any device easily. It comes with notable technologies such as:
The lightning Component framework which accelerates the development and performance of the app manifold
Lightning App Builder which helps the developers in building customer user interface without the use of code
Experience Builder which helps the admins to build communities visually without the involvement of coding
With the help of these technologies, seamless customization and easy deployment of the new app on Salesforce-based mobile app has become relatively easy.
However, why the need for rolling out Lightning Experience aroused? To find out the answer to this question, you have to find out about Salesforce Classic and how it went into oblivion.
Let's find out!
Salesforce Classic Receding Inch by Inch, Thanks to Salesforce Lightning Experience
Experts have been saying for a while that arrival of Salesforce Lightning is the beginning of the end of Salesforce Classic. But one thing should be made clear that Classic is not going away (just yet)! If you are classic user; then be assured that you will not lose its access. Nevertheless, one thing you must understand that future belongs to Lightning and sooner or later Classic would fade into the sunset.
Do you know why Salesforce Classic is becoming obsolete? With every Salesforce release, the prospect of Classic looks uncertain as more and more users are switching towards Lightning.
Why Classic is sunsetting?
Although for many organizations, Salesforce Classic is still their backbone; the present scenario is rather a pessimist for it. And why not! Since the launching of the Lightning platform in 2014 and the subsequent arrival of Lightning Experience in 2016, a thunderbolt has been thrown on the face of Classic.
The UI of Classic feels a tired clunky and outdated antique when compared with more dynamic and more UX design-based Lightning Experience platform. What's more, Salesforce has received a good response from the new feature-rich platform so that it has prepared an environment for a smooth transition from Classic to Lightning Experience platform.
Some announcements which will sound the death-knell to Classics especially for those Salesforce consulting companies who are still clinging to it are:
Force. com is now Lightning which implies that developers are ready for Lightning interface to take over the reins and start putting it to work thus leaving behind Classic
Lightning Sync is loaded with lots of features with effective collaboration between MS Exchange & Salesforce which is not the case with Classic
Unlike Classic, Lightning changes with changing situation and so is capable of leading companies forward
A powerful partnership cropping up between Salesforce and Google, all thanks to Lightning Experience
Still, the emergence of Lightning is not bad thing contrary to what many Classic veterans say. And let's face it; Classic is fading away at a faster pace.
Why Embracing Salesforce Lightning Experience is Best Way to Move Forward?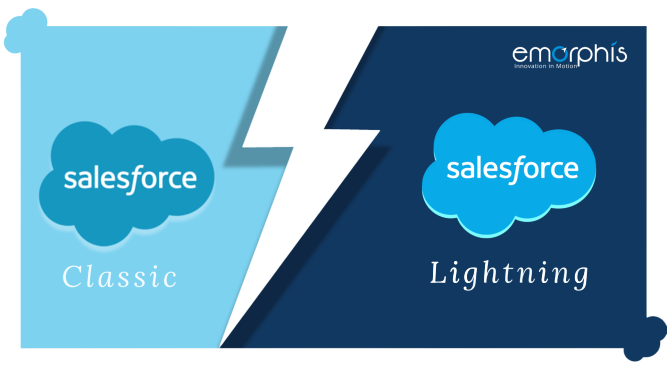 Still feeling hesitation in making the transition from Classic to Lightning? Then go through some of the important points which will describe the reasons why embracing Lightning will help your business to prosper more. Prime reasons behind migrating to Lightning are:
For any corporates even indulge in offering Salesforce integration services, moving from outdated development tools to newer one will improve their capabilities as well as productivity. So it is worth to try for new Salesforce Lightning Experience, not because of its new features but due to its blazing flash speed, fast performance and thus has become darling of the worldwide developers.
Staying with Latest Innovation will suit your Business well
Incorporating Amazing Selling Features will improve your Proficiency
Presence of Lightning Voice is Game-Changer for Selling People
Existence of Steelbrick's Quote-to-Cash will be an Added Bonus
It is a Mobile-First Platform
Lightning Snap-Ins Feature for Enhanced Customer Support
Efficient Utilization of AppExchange App
Better Customer Engagement due to the Effort of Lighting Customer Community
Are you ready to transform the way you use Salesforce? Then don't think much and opt for Salesforce Lightning Experience and achieve great height in your business.
Salesforce Lightning VS Classic: Notable Differences & Why to Make Switch
Salesforce Classic or Salesforce Lightning; which one is better for any organization? Let us settle this matter at once! And of course, it is not an easy question to give a quick reply. From workflow to custom development, every company utilizes Salesforce differently. But the first step is to understand the notable differences between them and secondly, why Lightning is a better platform.
So which factors you might consider before making a switch? Let's read on to find out.
First, let's understand the advantages associated with Lightning:
Renowned for offering better UX for end-users which allows the developers to focus on larger app development and customization project
Easy access to Einstein (Wave) Analytics which comes with exciting and new features to offer immersive 3D-experience in contrast to offer appealing look than the Classic
Lightning is more secure due to the presence of LockerService which safeguards against malicious input which is not found in Classic
However, there are some drawbacks that make Classic more superior to the Lightning. Some of these are as follows:
Adjusting from Classic to the Lightning environment might take lots of time as Lightning is slow on refreshing changes
A bad choice for JavaScript developers as JavaScript buttons are not supported in Lightning which makes them opt for Classic environment
Classic can incorporate with any applications which are available from the AppExchange and which can be utilized only in Classic variant
Features Users Loves about Salesforce Lightning Experience
The Lightning Experience is not just a new skin; it is designed to have a completely new way of working in Salesforce. It has been preferred by the majority of the Salesforce consultants because of its high productivity which has made it drive to great success. Here, we are presenting some of the features which have made it immensely popular among the developers.
It is packed with the latest technology which helps you to bring improvement in the customer and interdepartmental relations
It is faster selling CRM software because of the presence of Kanban, quarterly performance chart, custom dashboards and workplace
Presence of Lightning Voice which helps the users to make voice calls via Sales Cloud itself
It comes with Lightning Console Apps which are perfect for businesses involved in a fast-paced environment
It saves valuable working hours with fewer turnover roles
So, the list is never-ending and with increased technological innovations, users are presented with a bright future to enhance their growth and revenue.
Significant Steps of Migration from Salesforce Classic to Salesforce Lightning Experience
In this post, we will focus on identifying steps to take migration to the promising land- Lightning Experience. Why so? Because it has become evident that Salesforce might not support Classic forever and most of the new features are now available only in Lightning.
Most organizations are picking up these hints and have started for migration to the new CRM. Are you ready; then go through these simple steps to help your clients successfully.
Step 1: Outline Goals for Transition
Before starting the migration procedure, opt for identifying a clear list of goals and prioritize features based on them so to prepare a better roadmap for a smooth transition process.
Step 2: Map-Out Workflows
To avoid facing internal issues, outline all the procedures so to create a workflow so to flush out all flaws and remain prepare for a perfect launch with better planning.
Step 3: Discuss & Prioritize Functionality & Integrations
Once a roadmap is developed, focus on building and customizing functionalities and also ensure a secure integration to protect data from online intruders.
Step 4: Running a Lightning Readiness Check
Just like your Salesforce consulting partner performs tasks for you; this app will help you to check whether your organization is ready for adoption of Lightning easily or not.
Step 5: Work in a Sandbox
After preparation of the well-defined plan, the time has arrived to use the sandbox to isolate and test the changes so to test out new functionality and identify and eliminate bugs before going live.
Step 6: Testing the Goals
It is the vital time to double-check and tests all the features so to validate the quality of your Lightning solution and check all the goals that are accomplished clearly.
Fast-Track your Move to Lightning Experience through Transition Tools
With the availability of a large number of benefits, Lightning Experience is getting better and better. To make it more appropriate to your system, we are providing some of the best tools to move to the given CRM most effectively.
Thus, we present a Lightning Experience Transition Toolkit which will address the need for the tools in each of the key phases:
I. Discover Phase
In this phase, the user opts for identifying key features and customizations which are roaring to go and need some attention in running the system successfully. It includes the following tools:
Lightning Readiness Check to see any issue in the existing features
Lightning Transition Change Management for getting best practices to cope up with new changes
Lightning Visualforce Check to check which webpages are supporting Lightning and which are not supporting it
II. Rollout Phase
There are various few things which need your attention aside from existing features and so there are few tools to make your work more streamline in the given phase such as:
Magic Mover for Notes & Attachments for the conversion of bulk of classic notes to enhanced Lightning files
Lighting Configuration Convertor to convert all the buttons and actions on Classic to Lightning
III. Optimization Phase
This step is characterized by getting users engaged and getting what they require from the new Salesforce interface easily. It comes with the following tools:
Lighting Usage App to track its adoption metrics, monitor progress and make informed decisions
Salesforce Optimizer to view the utilization of Salesforce features by your company and make necessary improvements
A piece of note: These apps (or tools) are updated frequently and thus offer your more support when you are ready to make your product live.
Put it Together
So, going through the given guide; one thing is clear that any innovation created by Salesforce.org in future will be built only into Salesforce Lightning Experience. So missing out the new shiny features of the given system will be disastrous for your business in future.
Are you ready to make a great switch? Then don't waste time and be ready to take the next step towards Lightning Experience and enjoy the fruits offered by the new Salesforce CRM proficiently.