Overview
Healthcare is not left behind as the world is going through a global shift with digitization. Especially behind the pandemic, healthcare is undergoing a digital revolution, with mobile devices, technology innovations, and AI opening the frontiers in the domain. However, a fundamental conceptual shift is significant to making most of the digital revolution. Early 2020 had seen the digital transformation in healthcare when it shifted to consumer behavior with the rise of new mergers in healthcare and changing regulations. Prior to the much-needed conceptual shift, healthcare systems were geared toward providing uniform care since tailor-made therapy was both costly and difficult. But here's how things changed. The way businesses like Netflix & Amazon used personalization to transform business; healthcare was lagging. 
But the digital transformation, which is fueled by data, analytics, and technology, does actually foresee personalized healthcare. One of the finest examples is a service like doctor-on-demand, in medical app development which allows patients to evaluate their symptoms during a customized virtual doctor visit and receive prescriptions while relaxing in the comfort of their own home.
The research for customer experience index in healthcare reports that healthcare insurance firms had saved nearly $4 million in revenue. Better medical app development for patients and its customer experience have restricted patients/consumers from switching health plans.
Consumer behavior is fast-changing, and to be able to keep up with that, healthcare facilities need to understand the requirements and create a practical care experience.
Critical ingredients of personalized healthcare –
Transparent communication
Addressing real-life clinical needs
Clinically validated technologies
Patient engagement
Reduced healthcare costs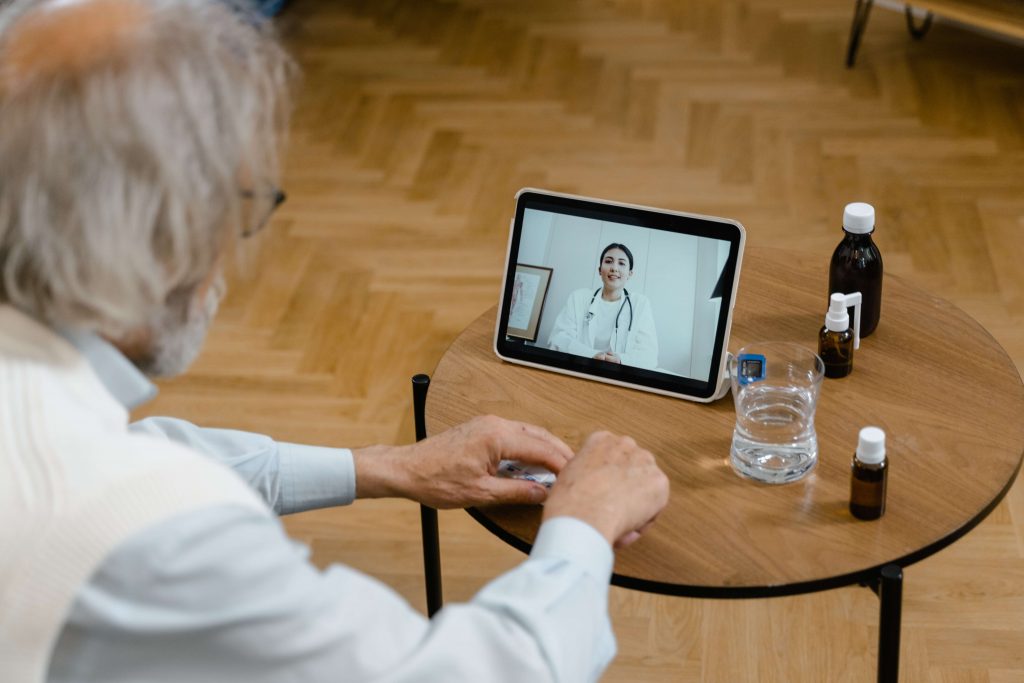 How to Introduce Personalized Healthcare Services?
The success of any activity depends on the involved entities. Similarly, personalized care totally depends on the doctor's and care providers' ability to assess patients and help them heal. Despite technological advancements and digital health components available, the challenge for personalized care is stuck in the traditional fee-for-service model. Also, patient data management has been a roadblock with the growing volumes of patients and their data. After all, effective patient data management is the key to providing personalized healthcare.
Some of the significant challenges in achieving personalized healthcare include:
Incomplete access to patient data – For personalized care, it is essential for a patient to be aware of their medical stats, the same as the doctor should know to contribute to care. The reason is, that when a patient is aware, he can contribute mentally and financially to the care, and the doctors can delve deeper.
Difficulty in defining the course of the patient journey – Caregivers need advanced technological tools to gain and provide better insights into patient treatment and how they will respond to it.
Care accountability and ineffective communication – Communication is the key to improving care outcomes. However, inaccessibility to patient data leads to a lack of single-point accountability, impacting the interaction between caregivers and patients. The communication gap contributed to the emotional turmoil of patients as they missed post-discharge care.
Considering individual patient behavior, attitude, and communication preferences. Let's check with the points on how a healthcare organization can overcome the above challenges for providing personalized healthcare services.
1. Patient Data Access
Personalized care goes hand in hand with an in-depth understanding of the patient. This means it is vital to have statistics from each interaction of the patient journey. It is where consumer data platforms or platforms like customized EHR/EMR make it convenient for healthcare providers to record and fetch patient data in a single view. Custom healthcare software development complies with healthcare security standards and assists in personalized healthcare by providing integrated data from disparate sources. The healthcare software applications also ensure data privacy following HIPAA and GDPR compliance.
2. Unified data
One of the reasons for the delay in customer experience is the vast amount of fragmented data. Many users utilizing multiple applications to access healthcare have their data stored in numerous places. Hence to achieve better customer experiences, it is imperative to integrate the applications into one platform that unifies data. A healthcare software development and integration service is the flexible approach for data unification in the healthcare domain.
3. Measuring Personalization & Keeping Up With The Journey
Consumer experiences are dependent on real-time decision-making. This digital transformation in healthcare can only be achieved by using healthcare technologies driven by AI that provide in-depth analytics on patient data and helps in on-time decision-making. Remote patient monitoring solutions, wearable healthcare app development, and telemedicine app development solution are a few of the digital products which help gain data for personalized health. As the patient journey is no more linear these days, connecting with patients post-treatment and keeping up with health follow-ups with various healthcare software applications is key to personalized healthcare. 
Now, let's check out what are the benefits a healthcare organization achieves while creating personalized healthcare services.
How Is Personalized Healthcare Services Providing Value?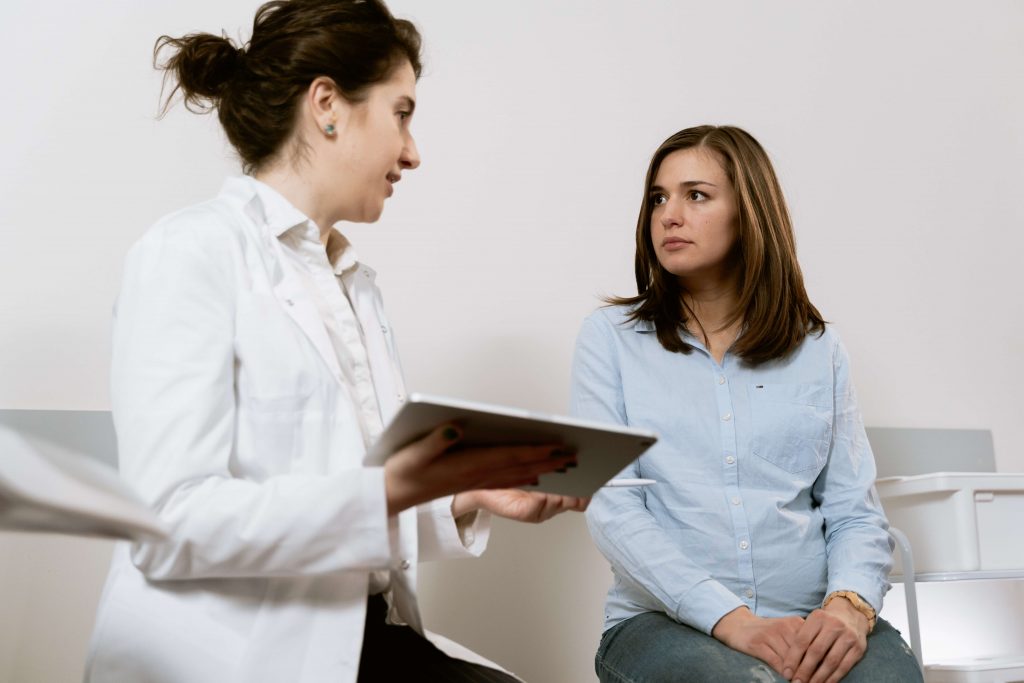 A. Added Consumer Satisfaction: 
With digital transformation in healthcare in trend today, healthcare providers have realized that improving patient experience is essential, so targeted interactions are facilitated. Healthcare givers ensure that in-network care providers are continuously in touch with the patients throughout the care journey. Also, customized healthcare software, telemedicine app development solution, telehealth app development, or mobile applications for healthcare make it convenient to schedule appointments, and consultations and also save prescriptions for future references.
B. Improved Care Quality:
With personalized medical attention through the medical app development of healthcare organizations, a patient can adhere to consistent medication and care. Whether it is scheduling an annual wellness visit and preventive screenings or selecting from a range of post-hospitalization care providers & insurers, personalization can restructure every stage of the patient journey at an affordable cost.
C. Greater Revenue:
Personalized healthcare benefits patients/consumers and assists healthcare providers in acquiring new patients and retaining patients to improve lifetime value. This, in turn, helps build a good reputation and brings in revenue in long run. Personalized healthcare also contributes to better medical care ratings for insurance providers.
Now, let's check with the technology assisting healthcare for providing personalized healthcare services.
The Technologies That Facilitate Digital Transformation In Healthcare for Personalized Healthcare Services
Since we now know how beneficial personalized healthcare is, it is high time we get to know the technologies that assist in delivering customized healthcare.
I. Big Data
Though it has been prevalent in many industries, Big Data has been phenomenal in digital transformation in healthcare. Preventive care and planning are essential aspects of healthcare, and big data comes with incredible potential and statistical accuracy. Big data analytics services and solutions assist pharmaceutical & insurance provider companies in attaining insights through predictive analysis of patient records.
Based on medical emergency room and frequent medication lists, companies can predict demand and budget the production accordingly. This saves enormous costs and delays in medicine supply. Not only does big data help pharmacies but it also assists caregivers in assessing symptoms & medical conditions through frequent search data.
One of the best examples to understand Big Data in healthcare is the wearable MedTech devices such as sweat sensors to track sugar in the patients and smart watches to monitor activities, heart rate, body mass index, etc. Such devices not only help in determining actions within the body but to take control of your health. More patients are empowered to take care of their health through data, significantly improving personalized healthcare.
II. Artificial Intelligence
Alexa and Siri appear familiar to you? well, it is the simplest example of AI. Care centers these days have their voice-enabled systems in case Alexa cannot understand your voice. Artificial Intelligence combines data science, deep learning abilities, and machine learning technologies that take insights from structured & unstructured data. To understand this better, let's assume the example of telehealth app development, the fastest growing & adopted well in the healthcare industry. As this has increased the convenience of patients, there has been an enormous reduction in clinic visits. Telehealth platforms are also now customized and well-integrated with patients' clinical data, claims, billings, and pharmacy records. It also unities the consumer behavioral data fetched from wearable devices.
III. Cloud-based Infrastructure
Cloud lies at the core of every technological advancement in recent years. 
Cloud services provide security to data assets and ensure the secured development of data incorporation pipelines based on HIPAA and other security standards. Also, cloud services improve the personalized healthcare experience through automated data handling & scalable infrastructure that provides insights regardless of the choice of the cloud provider.
The Concluding View
Personalized healthcare can be challenging without healthcare software solutions that assist in uncovering patient needs in real-time. As a matter of fact, achieving personalized healthcare can take a couple of years for any healthcare organization. However, the right technology components & infrastructure, such as investing in suitable healthcare software development projects, can see significant growth. If you are also looking for medical app development, telemedicine app development solution, care management solution, wearable app development, or any healthcare solutions to help you achieve personalized healthcare. Connect with Emrophis Technologies for healthcare software development needs, and we will guide you to the best-in-class software solutions.
For various types of healthcare software solutions, you can check the blog here: