Overview
Recently, Salesforce unveiled the new Nonprofit Cloud. A suite of nonprofit technology solutions designed to empower organizations in the sector. This exciting development highlights the growing importance of technology in the nonprofit space. Furthermore, it highlights the transformative impact on operations and outcomes. The Salesforce new Nonprofit Cloud focuses on Program Management, Case Management, and Fundraising. These features empower nonprofits to enhance their mission-driven work and drive impact.
Now, let's delve into the significance of this announcement. And understand how the new Nonprofit Cloud can revolutionize the way nonprofits operate. In addition, it serves as a catalyst for driving efficiency, scalability, and impact. Moreover, recognizing this need Salesforce has introduced the new Salesforce Nonprofit Cloud, which brings together cutting-edge capabilities. This support key areas such as Program Management, Case Management, and soon-to-be-added Fundraising features.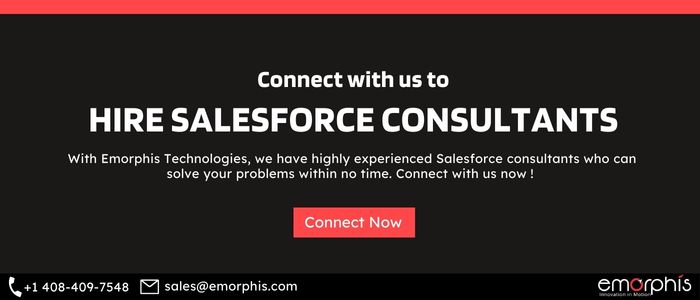 The Vision of Salesforce for Nonprofits
Salesforce envisions a future where nonprofit organizations have the tools they need to make a greater impact on the world. With the introduction of the new Nonprofit Cloud, Salesforce aims to empower nonprofits with innovative technology solutions specifically tailored to their unique needs. By providing a comprehensive platform that integrates program management, case management, fundraising, engagement, and outcomes, Salesforce envisions a unified ecosystem where nonprofits can leverage real-time data, AI, and automation to drive efficiency, gain deeper insights, and ultimately achieve their missions more effectively. Salesforce's vision for the nonprofit sector is to unlock the full potential of technology, enabling nonprofits to create positive change on a global scale.
Key Features and Benefits of the Salesforce New Nonprofit Cloud
The new Nonprofit Cloud offers a range of key features. And also, benefits that empower nonprofit organizations to thrive in the digital age. Let's explore these in detail:
A. Program Management and Case Management in the New Nonprofit Cloud
Program Management provides a holistic view of program participants' progress. Enabling quick identification of individuals needing immediate support and facilitating information sharing with external partners. Additionally, with Case Management, nonprofits can efficiently handle cases, streamline processes, and prioritize their efforts. These integrated features help organizations work at scale, optimize resource allocation, and deliver personalized support. In essence, in the Nonprofit Cloud, nonprofits can enhance their impact, increase agility, and accelerate their mission goals.
Also, nonprofits can still leverage the Sales and Service Cloud alongside the Nonprofit Cloud to manage their constituent relationships, sales processes, customer service, and more.
B. Access to features from other Industry Clouds for better visibility and insights
One of the groundbreaking aspects of the new Nonprofit Cloud is the ability for nonprofits to leverage features from other Salesforce Industry Clouds. This means that nonprofits can benefit from the advanced functionalities used by industries such as healthcare and financial services. By tapping into these capabilities, nonprofits can gain deeper visibility into their constituent relationships. Furthermore, access actionable insights from their data, and drive more impactful outcomes.
C. Real-time data, AI, and automation capabilities for improved efficiency and impact
With Salesforce's latest generative AI offerings, the new Salesforce Nonprofit Cloud harnesses the power of real-time data, artificial intelligence (AI), and automation to enhance efficiency and maximize impact. With real-time data at their fingertips, nonprofit staff can make informed decisions on the fly. In addition to this, they can respond quickly to changing circumstances, and optimize their programs and services. AI-driven analytics provide valuable insights, enabling nonprofits to better understand their constituents' needs and preferences. Automation tools streamline repetitive tasks, freeing up time for staff to focus on high-value activities that drive mission success.
D. Personalized engagement and hyper-targeted fundraising experiences
Nonprofits understand the importance of cultivating strong relationships with their supporters. The new Nonprofit Cloud empowers organizations to deliver personalized engagement experiences and hyper-targeted fundraising campaigns. By leveraging constituent data and AI capabilities, nonprofits can tailor their communications. Also, appeals, and stewardship efforts to resonate with individual donors. This level of personalization enhances donor satisfaction, deepens relationships, and increases the likelihood of continued support.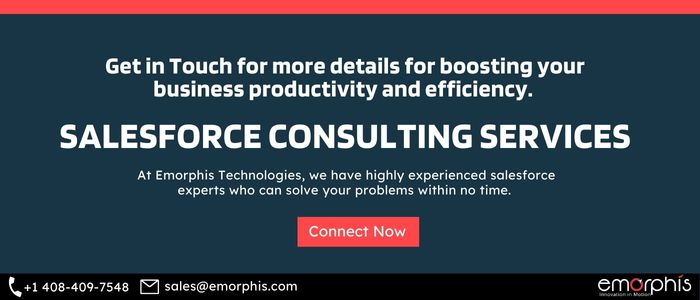 E. Grantmaking and outcomes analytics for effective decision-making
Effective grantmaking is essential for nonprofits that provide funding to other organizations or individuals. The Salesforce new Nonprofit Cloud equips funders with robust grantmaking features and outcomes analytics. Funders can track the impact of their investments, and evaluate the effectiveness of funded programs. Also, make data-driven decisions on future funding allocations. This comprehensive view of outcomes enables funders to optimize their resources and ensure that their support aligns with their mission and goals. In addition to this, there are top Salesforce apps for nonprofits available in AppExchange to enhance nonprofit productivity.
Exploring the Transition to the New Salesforce Nonprofit Cloud
A. Considerations for nonprofits currently using Salesforce NPSP
For nonprofits currently using Salesforce NPSP, transitioning to the new Salesforce Nonprofit Cloud is not mandatory. Salesforce will continue to support NPSP and other existing packages. However, it is important for organizations to consider the benefits of the new Nonprofit Cloud and evaluate whether it aligns with their evolving needs. Assessing factors such as the functionality required, scalability, and long-term strategic goals. This will help determine if migrating to the new Nonprofit Cloud is the right choice.
B. Benefits and Considerations of Becoming an early adopter of the Salesforce New Nonprofit Cloud
Becoming an early adopter of the new Nonprofit Cloud offers several benefits. Nonprofits can take advantage of the enhanced features and capabilities, such as integrated programs and case management. This will result in streamlining their operations and improve overall efficiency. Additionally, being an early adopter allows organizations to provide valuable feedback to Salesforce, influencing the future development of the Nonprofit Cloud. However, it's important to note that as an early adopter, certain features may still be in the development phase, with fundraising being added later. Nonprofits should carefully assess their specific needs and weigh the benefits against any potential limitations or challenges before deciding to become an early adopter.
C. Working with the Salesforce account manager for license migration or application
Nonprofits considering a transition to the new Salesforce Nonprofit Cloud should work closely with their Salesforce account manager. Additionally, for organizations currently using the Power of Us program and having 10 donated NPSP licenses. The process of migrating those licenses to the new Nonprofit Cloud will require coordination with the account manager. It is recommended to engage in proactive discussions to understand the migration process, timeline, and any potential implications. Moreover, new clients applying for 10 donated licenses through the Power of Us program. Salesforce assumes they will be using the new Nonprofit Cloud. However, if a nonprofit prefers to stick with NPSP, they should directly apply for the licenses through their Salesforce account manager.
Also, read – How to Leverage Nonprofit Trends with Salesforce Nonprofit Cloud
Wrapping Up
The new Salesforce Nonprofit Cloud offers a wide range of capabilities for nonprofits. It enables them to enhance their operations and maximize their impact. With this in mind, nonprofits are encouraged to explore the possibilities and assess their needs. By making informed decisions about adopting the Salesforce new Nonprofit Cloud, they can propel their mission forward. Also, deliver exceptional experiences for their stakeholders. So, don't miss out on the opportunity to leverage this powerful tool and take your nonprofit to new heights.
Want to implement Salesforce Nonprofit Cloud? Connect with one of our Salesforce Implementation Consultants today!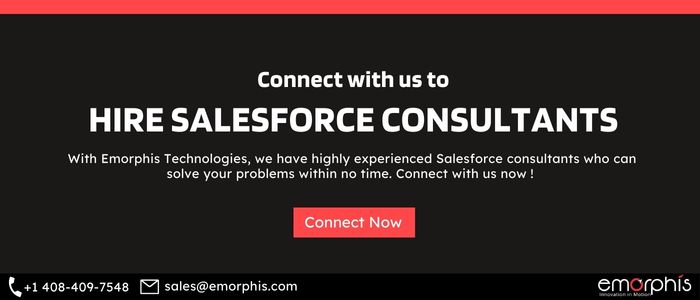 Or, if already using Salesforce and wants to integrate some third-party applications for better efficiency and productivity. Then, take our Salesforce Integration Services for seamless integration.