What is Salesforce Genie?
Salesforce Genie was launched on September 20, 2022. It is designed by the Global CRM leader, Salesforce. It is a hyper-scale real-time platform that helps to utilize customer data to provide highly personalized services. As per David Schmaier, president of the salesforce, the platform can make the customer360 platform more automated & intelligent. Even if the data came from different profiles, Genie transforms it into a single easily accessible profile. As per the evidence, Salesforce Genie extends the advantages of salesforce customer data platforms across the entire customer 360. So, we can say that Salesforce Genie upgrades the customer data platform to the next level. Furthermore, companies like Ford, L'Oreal, Formula 1, and PGA TOUR Superstore have started using Salesforce Genie to enhance the customer experience.
The global CMO of Ford 'Suzy Deering' has said that the platform helps the company to store data in a single place so that they can efficiently connect with each customer.
As per the data, 71% of consumers want personalized services. But the majority of companies store duplicate data which affects the customer experience. On average, a company uses 976 separate applications to carry out different operations which fragment customer data as well as a digital experience.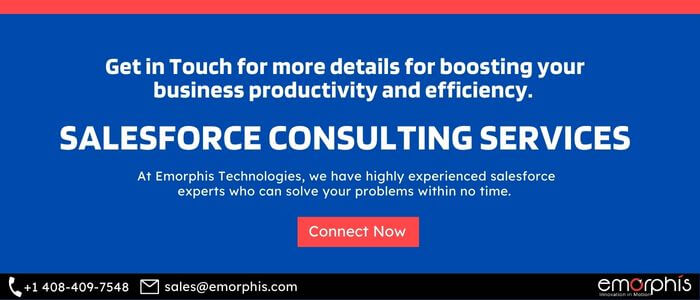 Why there is a need for real-time CRM like Salesforce Genie?
A CRM system helps businesses keep track of their customer interactions and data. It can also automate processes and tasks, such as sales and marketing campaigns. However, a real-time CRM system takes this a step further by providing up-to-date information on customers, prospects, and leads. This allows businesses to make decisions based on the most current data, rather than relying on outdated information. As a result, a real-time CRM system can help businesses boost sales, close more deals, and improve customer satisfaction.
Salesforce Genie – A Real-Time CRM System designed to provide clients with the most up-to-date customer information, deep insights, and better analytics so they can make the best decisions for their business.
What are Salesforce Genie features?
As per the data, Salesforce Genie has enhanced its capabilities through artificial intelligence, data and advertising innovation, and many more. Let's have a look at the different features of Salesforce Genie:
A. Real-time, open data sharing
The real-time and open data sharing allows Salesforce Genie to access data directly which is stored in snowflake. In addition, it helps in real-time data access across two different platforms. This feature reduces the need to move or duplicate the data.
B. First-party Advertisements Without Hassles
Companies using salesforce can now launch first-party advertisement programs on Ad platforms of partners including Amazon or meta. Furthermore, privacy-protecting integrations will also companies to safely activate advertisements.
C. Categorization of unstructured data
The platform offers an overall history of interactions made with customers. It also allows companies to categorize unstructured within no time. Hence, companies can utilize data in a very effective manner.
D. Option to create customized data models
Another crucial feature of this platform is that it helps to create customized data models to fulfill the different needs of organizations.
E. Effective customer engagement
With the help of efficient data, companies can understand customer problems. The effective and quick problems solving ability of companies can improve customer experience.
One important thing is to understand that Salesforce Genie continuously updates a huge amount of data to offer exceptional customer experience. Now, you must be wondering what the connection is between Customer 360 and Salesforce Genie. Let's check the same.
What is the relationship between Customer 360 and Salesforce Genie?
Salesforce Genie has been designed to enhance the capabilities of the Salesforce Customer 360 platform. It is like an engine that powers the whole Salesforce 360 platform. In addition, Customer 360 has become the first real-time CRM with the help of Salesforce Genie. Also, it has improved interactions in different areas including sales, marketing, and many more.
As we specified earlier, Genie stores a huge amount of data and transforms it into a single source of truth. All this data can be used across the entire Customer 360 platform. With the help of this highly efficient data, any company offers personalized services within no time. The ultimate aim is to enhance the efficiency of companies so that they can save time, and cost and increase overall revenue. In short, we can say that Salesforce Genie powers the overall Customer 360 platform in a very effective manner.
How does Salesforce Genie work?
Customer data, analytics, and automation technologies are offered by Salesforce Genie. The Salesforce Genie creates a customer graph that is based on metadata. The role of this customer graph is to combine all the data into a single customer profile. Also, it is necessary to understand that Salesforce Genie uses a customer data platform to identify specific customers or a group of customers. Then it links that information into flow automation which initiates the next action. The action could be related to sales recommendations, real-time maintenance notifications to resolve customer issues, regulatory processes, and many more.
As per the data, Salesforce has also partnered with Snowflake and AWS. The partnership with Snowflake will allow the platform to promote two-way data exchange. All these details highlighted the efficiency of this platform. If you are thinking about using Genie then we recommend hiring experienced Salesforce Genie consultants.
The integration of Salesforce Genie provides real-time data access to every cloud. Let's find out how the platform works:
1. Connect
Initially, Salesforce mainly deals with transactional data. The introduction of Genie has allowed the platform to utilize real-time data from external sources. Genie is developed with the help of Salesforce metadata. This means that the data is also accessible at Salesforce 360.
2. Harmonize
The company has designed a set of data models known as a customer graph. The role of these customer graphs is to blend all the data into a solo customer profile. Now a company can easily access data from a single place without wasting any time or resources.
3. Engage
In this phase, Genie compiles the overall customer history into a single profile. Also, the lakehouse architecture is used to store all the data most effectively. The lakehouse architecture is used to store structured and unstructured data. Hence, the platform can easily classify and categorize the data. This is helpful to store complex information. As a result, salesforce Genie can quickly store data and provide it to you within no time.
4. Experience
Why are we gathering all of this data? As per the research, 80% of consumers are more likely to purchase from a brand that offers personalized services. Salesforce Genie's design prioritizes compliance and privacy. Also, day to day operations of different companies is made easier.
Do follow the link to check with The Ultimate Guide to Salesforce Integration
How Salesforce Genie transforms businesses?
With the help of Salesforce Genie, every company can make use of data. Furthermore, Genie gives a real-time customer profile which enhances the overall customer experience. In addition, the platform gathers and combines the data within milliseconds. So, companies can act right away. For instance, If you face any issues with a product then the customer service team can take automatic action. Salesforce Genie can give a competitive advantage to sales, marketing, healthcare, and many more. As per the evidence, two major things differentiate this platform from others. It focuses on real-time data and allows your teams to focus on efficiency and productivity.

How Salesforce Genie works with other Salesforce Clouds?
Sales Cloud Genie
As the world's leading CRM, Salesforce Sales Cloud provides sales reps with the tools they need to manage their relationships with clients. However, even the most experienced sales rep can benefit from a little guidance from time to time. That's where this real-time CRM comes in. Salesforce Genie is a cloud-based virtual assistant that helps sales reps. It amplifies their Salesforce Sales Cloud usage. It does this by providing real-time guidance during customer calls and offering recommendations based on the conversation.
With Salesforce Genie integration, sales reps are able to provide a higher level of service to their clients and close more deals. In addition, Salesforce Genie also integrates with Einstein, providing sales reps with access to artificial intelligence that can help them further improve their performance. Consequently, it is an essential tool for any sales rep looking to take their game to the next level. hence, you can connect with top Salesforce consultants for Salesforce Genie integration to your Salesforce Sales Cloud.
Service Cloud Genie
As the world becomes increasingly connected, the potential for service organizations to provide proactive, real-time support to their customers grows as well. Salesforce Genie is a new tool that amplifies the power of Salesforce Service Cloud, making it easier than ever for agents to provide world-class service. With the real-time, agents can receive real-time alerts when issues arise, intervene to resolve them quickly, and prevent future problems from occurring. Additionally, Salesforce Genie makes it easy to connect IoT devices to Salesforce Service Cloud, giving agents even more visibility into potential issues and helping them provide proactive support. As the world becomes more connected, Salesforce Genie will become an essential tool for service organizations that want to stay ahead of the curve and provide the best possible service to their customers.
Marketing Cloud Genie
Salesforce Genie with Marketing Cloud allows marketers to deliver personalized messages across channels that adapt in real-time to customer activity. With real-time CRM, marketers can engage customers on various brand properties, such as websites, mobile apps, and advertising platforms. By tracking customer activity across these channels, this platform can provide marketers with real-time insights that can help them better understand their customers and deliver more targeted messages. As a result, Marketing Cloud Genie can help marketers amplify their salesforce marketing efforts and improve customer engagement. Hence, you can connect with the best Salesforce Genie consultants for integration and get the best out of Marketing Cloud.
Commerce Cloud Genie
It helps retailers to create personalized shopping experiences for their customers. Genie can adapt to customer actions in real-time, including abandoned shopping carts or actions taken on a website or mobile app. This helps retailers to anticipate customer needs and provide the most relevant offers and recommendations. In addition, it can also help retailers to track customer behavior across channels and devices. This insight into customer behavior can help retailers to optimize their marketing campaigns and drive conversions.
Do check the latest insights on What is Salesforce Financial Services Cloud?
Why Connect with Emorphis Technologies for Salesforce consulting services?
As we understood Salesforce Genie is a very useful platform to enhance the customer experience. Now, the important thing is to know the technicalities of this platform, its integration, and many more.
To conduct a smooth integration, we suggest you hire a credible Salesforce consulting services company. Our company is known for providing high-quality salesforce consulting to a huge number of clients.
At Emorphis Technologies our salesforce consultants offer effective guidance and support so that you can understand very bit about this new platform. With us, you can identify the major challenges and implement the most useful solutions within no time. You can explore our salesforce consulting services to understand how we can improve your organization's productivity most effectively. Our highly experienced salesforce consultants will help you attain a competitive advantage. If you want to enhance your productivity or attain desired results then connect with our Salesforce Genie consultants.