An Overview of EHR Systems: EPIC, Athenahealth & Allscripts
EPIC
EPIC is a cloud-based EHR system and it was founded in 1979. As per the evidence, the system has a record of 250 million patients. As a matter of fact, this shows that this EHR integration has been preferred by a huge number of companies for a very long time.
This platform is specially designed to handle the day-to-day operations of a healthcare system. In addition, EPIC systems are one of the top EHR systems in the world because of their patient engagement ability and remote care functionalities. This particular EHR is highly popular because it has built an integrated platform for all segments of healthcare. Also, it focuses on telehealth, billing, scheduling, reports, electronic prescriptions, and many more. In the current scenario, the market share of EPIC systems is 32.9 percent. Additionally, the company's products have been widely used by multispecialty groups, retail clinics, children's organizations, rehab centers, and many more.
Now let's throw some light on other EHR systems !!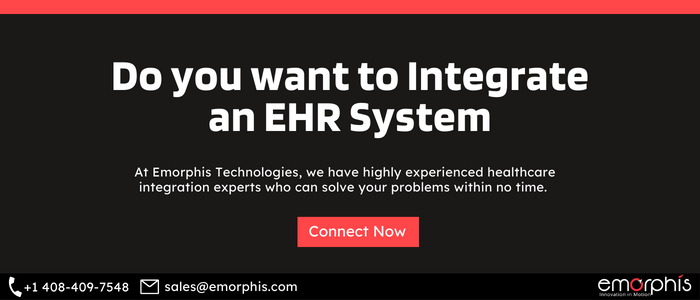 Athenahealth
Athenahealth creates advanced healthcare technology which helps to connect clinicians, patients, payers, and also partners. The market share of Athenahealth is 6.03%. The main purpose of this system is to enhance clinical as well as financial outcomes.
By using the solutions designed by Athenahealth, clinicians can offer virtual care, get patient data, and optimize the overall performance of healthcare systems. In addition, it also allows healthcare providers to review appointments, check test results, manage inboxes, and many more. The EHR system also offers advisory services to enhance workflows, performance, and ROI.
Allscripts
Allscripts is an EHR company that helps healthcare organizations to manage clinical and also operational needs. In fact, the market share of Allscripts is 4.3%. As a matter of fact, this EHR company offers five different EHR solutions to fulfill the various demands of healthcare organizations.
Allscripts EHR has designed different applications including Allscripts TouchWorks EHR, Allscripts Professional EHR, and many more. Like the above two EHRs, this also provides telehealth features, billing, e-prescriptions, scheduling, and many more.
EPIC vs Athenahealth vs Allscripts
| | | | |
| --- | --- | --- | --- |
| Features | EPIC | Athenahealth | Allscripts |
| Billing and Claims Management | EPIC EHR efficiently manages billing and claims. Apart from this, it helps you to view patient eligibility, manage health insurance operations & process claims automatically. | The extensive database of Athenahealth enhances the medical billing process. But the starting price of this EHR does not include billing software. | Allscripts EHR has a billing feature that allows users to electronically submit claims. In addition, it also helps to generate reports or track payments. |
| Patient Scheduling | EPIC EHR software uses its chronicles data management system. Furthermore, the application allows users to utilize different functions including scheduling, registration, and many more. | Athenahealth allows users to schedule appointments. However, you have to use software from Athenahealth known as Athena communicator. With the help of this software, your staff can allow patients to book appointments for themselves. | As per the evidence, Allscripts offers top-notch scheduling features. Also, users can understand how to use these features within a few days. |
| Electronic Health Records | EPIC EHR is a fully integrated system. Along with clinical data, it includes patient scheduling, billing, and other crucial functions as well. | Athenahealth has developed highly efficient software which helps users to access a lot of patient information in a hassle-free manner. | Allscripts EHR also gives quick and easy access to patient records. Also, the patient's information is stored in one location which eliminates the chances of scheduling duplicate tests. |
| Medical Security and Privacy | EPIC EHR puts a major emphasis on the security and privacy of patient information. It is also HIPAA compliant. The patient's data is always encrypted and saved in the EPIC software. | Athenahealth is HIPAA and HITECH compliance. The platform fulfills the security criteria by focusing on user identification, message encryption, data integrity control, and many more. | Allscripts EHR adheres to the necessary encryption standards. It also works according to the HIPAA act. |
| Ease of integration | As per the users' ratings, EPIC EHR is easy to use. | You can integrate EHR with different Third-party software. But you have to pay a fee as it is not free. | This particular EHR allows integration with third-party software. As per the ratings, small vendors preferred this platform over EPIC EHR. |
| Interoperability | EPIC EHR puts a major emphasis on interoperability. As per the data EPIC offers the fastest data exchange with very little effort. It has also been identified that EPIC does not charge any additional money for sharing records. | Athenahealth is also equally efficient in data exchange. In addition, Athenahealth allows users to share electronic health records without making any additional efforts. | Allscripts does not have this seamless data exchange feature. Furthermore, the company is still planning to enhance the EHR sharing process. If any user wants to benefit from embedded sharing, then he/she has to invest in dbmotion product. |
| Vendor Support | Healthcare professionals do not like the EHRs which are complex and include additional workflows. Also, they do not like products that increase administrative burden. EPIC EHR company focuses on all these issues and provides smooth services. It provides support via email, phone, or online portal. | Athenahealth offers 24*7 support via phone, email, or web. As per the data, its objective is to resolve 87% of the issues in a day. | Allscripts also offers valuable customer service. But the rating is low in terms of customer support. |
| Pricing | EPIC EHR pricing starts at $1200 for the self-hosting solutions. Like other EHRs, EPIC also does not offer any trial or demo for its users. | As per the users, the starting price of this platform is around $140. In addition, the company does not offer any free trials. | The pricing details are not available on the company's website. Also, the pricing details have not been specified as the company offers customized solutions for healthcare organizations of all sizes. Allscripts EHR also do not offer any free trail to their consumers. |
| Typical customers | EPIC EHR is highly preferred by large organizations. The reason is that the pricing is very high. Furthermore, the starting price of EPIC is $1200 which may not be suitable for small healthcare practices. | The company offers comprehensive software which may be suitable for large healthcare organizations. | Allscripts EHR is highly used by small to medium practices. |
What are the findings?
We have analyzed all the necessary features of EPIC EHR, Athenahealth, and Allscripts. Also, we have observed that EPIC EHR has been considered ideal for large healthcare organizations because of its pricing structure. In addition, EPIC's self-hosted solution is still not affordable for small medical practices. On the other hand, Athenahealth could be highly suitable for those medical practices that want to enhance their performance.
The evidence also highlighted that Allscripts is a great option for organizations that require an EHR with third-party integration and scheduling features. Also, it is highly crucial to analyze what your organization needs.
In fact, the selection of an effective EHR totally depends on various requirements of a healthcare organization. Since we know that EHR comparison is a quite complex task. That is why we suggest you hire an EHR implementation partner or a healthcare integration expert. 
Comparison as per User's ratings
| | | | |
| --- | --- | --- | --- |
| | EPIC | Athenahealth | Allscripts |
| Average user satisfaction | 4.2 | 3.7 | 4.4 |
| Ease of use | 8.1 | 7.8 | 6.8 |
| Ease of setup | 6.9 | 6.5 | 7.5 |
| Quality of support | 8.2 | 7.5 | 6.4 |
| Interoperability | 8.9 | 9.1 | 9.3 |
| Has the product been a suitable partner in doing business? | 8.3 | 7.3 | 7.4 |
Users' ratings have also highlighted that organizations preferred EPIC over Athenahealth or Allscripts. The assessment also highlights that users find EPIC easier to use, set up and administer. In addition, the reviewers have also clarified that EPIC can fulfill business needs most effectively. It has also been identified that EPIC offers better ongoing support as compared to Athenahealth or Allscripts. Hence it is clear from the above comparison chart that EPIC is the most preferred EHR option.
Do check with An Ultimate Guide to Choose An EHR System
How can you switch or integrate an EHR system?
In the current scenario healthcare organizations have to understand the importance of innovative technology. Due to the global pandemic, healthcare organizations have faced various issues. Now, healthcare organizations put major emphasis on interoperability as well as flexible integration engine. As per the data, more than 96% of hospitals in the United States have been using EHR systems.
As a matter of fact, it is necessary to understand that switching to an EHR system is a process that requires maximum attention. Hence, there is a need to understand how you can switch or integrate an EHR system. Before switching to any EHR, it is important to focus on comparing different EHRs to get the best results.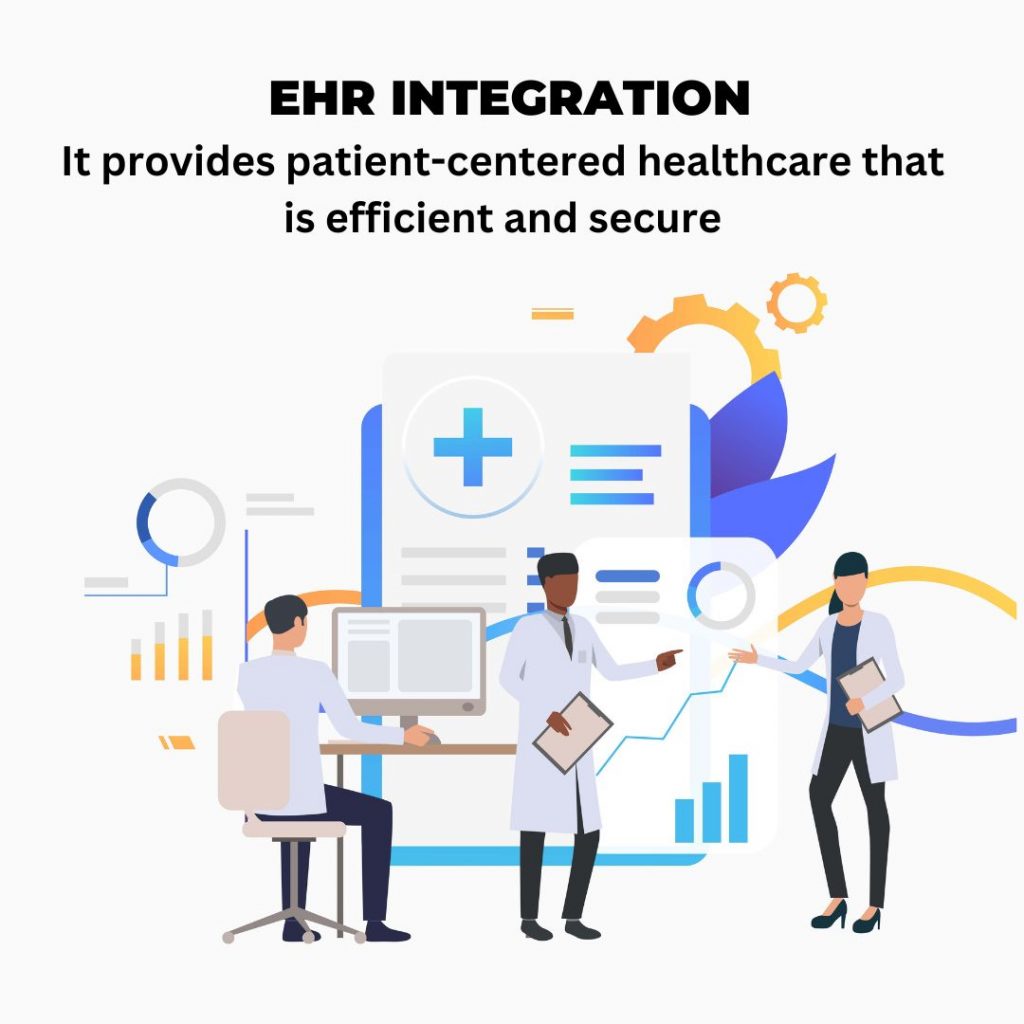 Furthermore, effective planning is needed if you do want to face any issues. According to our experience, the main thing you should do is partner with highly experienced healthcare industry experts.
The ideal EHR integration service company will make sure to migrate your data within the specified timeframe and also with limited cost. Consider these 3 questions in mind before switching EHRs:
1. How are you going to select a new EHR solution?
To successfully switch an EHR, you should focus on the following questions:
How many professionals will use the new system?
Do you want to enhance the quality of care?
Do you want to improve the data access process?
Will this system have the ability to fulfill your future needs?
Apart from this, you must include the input of employees working EHRs regularly. In fact, this will help you to understand what was missing in the previous EHR system or any other details that may enhance this process. Also, the involvement of end users will improve the success rate of this process. Because you will be aware of the things that are highly crucial for the new EHR system. You should also compare different EHR vendors to select the best option for your company.
2. How will you migrate your data while switching EHR systems?
This is one of the most complex things in the whole process. In fact, to conduct a smooth data migration process, we suggest you hire a certified EHR integration expert. Also, the right partner will help you to migrate data or switch EHR within a limited time and cost.
3. Is it necessary to switch integration engines at the same time?
Is your integration engine capable of meeting future requirements?
Does your integration partner connect all your medical devices to the new EHR system?
You should hire a partner that can offer all the services in the most effective manner. In addition, an ideal company will also suggest to you the most suitable EHR systems so that you attain your goals within no time.
In order to conduct a hassle-free or high-quality EHR integration, you can connect with one of our industry experts.
Also, follow us and check A Comprehensive Guide to an Integrated Health System
Conclusion
After conducting this analysis, we can say that you need the right integration partner to successfully integrate or switch to an EHR system. In fact, EHR systems have become a huge priority for healthcare organizations. Hence, with the right EHR system, you can achieve the desired results. We also know that healthcare organizations often face difficulties in selecting the best EHR system. At Emorphis Technologies, our highly experienced healthcare industry experts are available 24X7 to offer you the best guidance.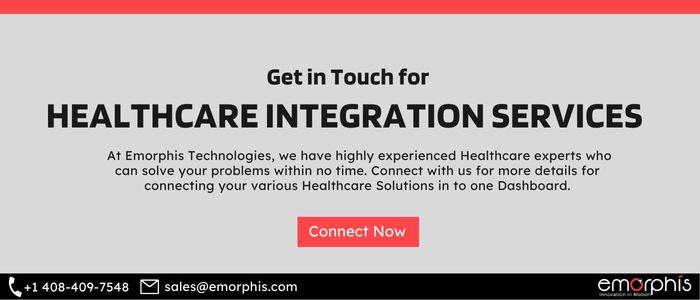 Our EHR integration expert provides effective guidance within no time. With us, you can reduce errors and also enhance communication between providers and patients. Check our research insights for A Comprehensive Guide to Healthcare Interoperability and Redox Integration
We will help you to attain a competitive advantage most effectively. As a matter of fact, before selecting an EHR, contact our healthcare software development and healthcare integration experts, they are the pioneers in software development and the healthcare industry ready to help to reap all the benefits of an EHR system.