Overview
Data and information are the prime foundation of the healthcare industry. In fact, data integration and interoperability are the key features for effective healthcare integration functioning.
Data in healthcare resides in multiple sources- internal and external. Capturing this data from various places is essential for better clinical outcomes. Hence, healthcare software development requires healthcare data integration which is the unified view of the combination of health data from varied sources. It elevates the involvement of users and healthcare stakeholders. This is why there is an immense need for effective healthcare integration systems that provide better organization and management of health services.
You must wonder what an integrated healthcare system is. But in elementary words, it would be services or management of comprehensive facilities and care that securely address various concerns related to the patient's health. The healthcare integration system is a buzzword for high collaboration and communication with multiple healthcare professionals.  
According to research by Markets and Markets, the global healthcare integration market is anticipated to reach USD 7.1 billion by 2026 at a CAGR of 12.4% from USD 3.9 billion in 2021. In another report by IndustryARC, the healthcare integration market is projected to grow at a CAGR of 8.9%, i.e. to reach $5.2 billion by 2026.
As a matter of fact, healthcare integration systems are integrated delivery networks that combine healthcare facilities & patients. In fact, a healthcare system has multiple relationships connected with various departments and units that provide the best management and services to patients and keep proper attention to electronic medical records. Through this article, we intend to provide appropriate conceptual clarity about the healthcare integration systems and consolidate designs and implementation in the integrated care models.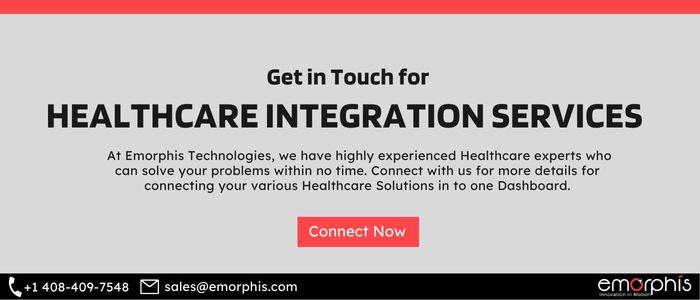 Healthcare Integration System
The integrated healthcare system approaches collaboration and communication of the local community with different healthcare providers and care-delivery centers. In fact, all healthcare organizations and other hospitals use various technologies for care delivery, billing, administrative work, etc. And majorly, all these technological systems are built with different programming languages and on different platforms. As a matter of fact, whether it is laboratory systems, electronic health records (EHR), pharmacy systems, appointment scheduling, also billing & staff management systems, all the data need to be connected. Segregated data would result in the following challenges:
Multiple system logins for users
Patient safety risk
Inefficient workflows
Delay in care delivery
Hence, it is essential to integrate the varied health IT systems through a common data-sharing standard. The most known of these standards is Health Level-7 or HL7 and FHIR.
What are HL7 & FHIR?
The introduction of HL7 was for a flexible, single, and also universal standard of communication. HL7 stands for Health Level Seven which symbolizes a 7-layer ISO communication model that enables the communication between two or more healthcare management applications.
It is an industry-accepted standard that allows customization and is not limited to clinical messages. In HL7, the first 1-4 step deals with communication; the second step, 5-7, works with functions. And like this, all layers of HL7 are used in the HL7 interface engine, which ultimately controls the retrieval and transfer of HL7 data. The seven layers of HL7 are physical, data link, network, transport, session, presentation, and application.
Fast Healthcare Interoperability Resource or FHIR standard, format assists in harmonizing structured and also unstructured data. FHIR is a protocol that connects disparate health systems. FHIR uses XML standards for data structuring, which also defines the API-first approach.
Healthcare systems are to provide the highest quality and cost-effective pre & post-operative care, palliative care, and acute and also preventive care to patients. That is why it is imperative to integrate healthcare IT systems to bring together people, institutions, and resources for an improved health outcome. Health Systems are also known as IDN- IDN-integrated delivery network as it connects groups of physicians, hospital facilities, and communities. Let us look at the best health integration systems in the United States.  
Top Leading Healthcare Systems
Healthcare systems are complete sets of (IDNs) integrated delivery networks with service providers that offer a complete range of healthcare services and medical care facilities. Here we enlist the top healthcare systems:
a. Healthcare HCA
The first healthcare system that is on the top of the list is the HOSPITAL CORPORATION OF AMERICA (HCA) which owns 200+ hospitals with approximately more than 40,000 affiliated and active physicians. With more than $50 billion annually, HCA provides excellent benefits to patients and their staff. 
b. Universal Health Services
With a network of 179 hospitals, approximately, UHS is the second most used health system.
c. Veterans' Health Administration
This bags the third position all over the list, as it takes care of the health of American military veterans for over 75 years. With more than 164 hospitals and over 1000 clinics, the VHA health system is a government aided with approximately $85 billion. It provides free care and services to injured military men. They offered many free-of-charge services to those who served their country.  
d. Ascension
It is considered the second-largest private healthcare system. It has 130+ hospitals, employs more than 150,000, and also has around 3400 service providers. Also, it is spread and active across 20 states in the US. One of the unique features of Ascension is that it provides mental and emotional wellness counseling for free. It also allows you to connect with a certified clinician 24*7.
e. Common Spirit Health
With 160+ hospitals and more than 700 care sites, Common Spirit Health is the second largest non-profit hospital chain in the US. In fact, starting with the intention to build healthier communities, it helps poor and vulnerable sections of society. The acute treatment facility is their unique feature.
f. Community's health system
It is one of the largest providers of general hospitals and also the leading operator of acute care in the US. In fact, with a presence in around 16 states, it is going to deploy AI to boost remote patient monitoring and endorse chronic disease management. It operates 83+ acute care facilities and affiliates with more than 1000 care sites.
g. Trinity Health
It is a non-profit integrated healthcare system with more than 40 specialties and rural health clinics, Trinity Health provides a full range of comprehensive care. It has 26,000 clinicians and physicians across 25 states. In fact, with 131 continued care and 125 urgent care locations, it amounts to $20.2 billion in revenue. The health system returns $1.2 Billion to communities through benefits programs and also other charities.
Connect with us for more details on integrated healthcare system
h. Select Medical Corporation
As a matter of fact, this system is one of the largest operatives in critical illness recovery hospitals, outpatient rehabilitation clinics, rehabilitation hospitals, and occupational health centers. It has more than 100 critical illness recovery hospitals in 28 states.
i. Tenet Healthcare
With 500 healthcare sites and over 65 hospitals in its network, Tenet Health is the oldest health system that includes surgical hospitals, ambulatory care, and also imaging centers.
j. Scion Health
It is one of the best patient-centered acute and post-acute health solutions. In fact, Scion Health has a network of 79 hospitals in 25 states, of which 18 are community hospitals, and 61 belong to acute care facilities.
Now, as we move forward, there is a need to understand how some of these best health systems operate efficiently and are also effective for care delivery. As a matter of fact, this is where the healthcare integration engine makes its way.
Healthcare Integration Engines
A Healthcare integration engine serves more than just an interface. It is a platform that facilitates the transfer of clinical data and allows transparency across healthcare IT systems. Given today's connected healthcare scenario, organizations look for faster deployment. It is the integration engine that will enable the seamless adoption and also implementation of new technologies that enhance workflows for all stakeholders and provide a connection with the remote care facility.
You need the integration engine the most in the following cases:
Migrating legacy EHRs
Quick deployment
Exchange data with web APIs and HL7 FHIR
Easy monitoring & management
Top Ten Healthcare Integration Engines
1. QVERA Interface Engine
It is the easiest and most innate HL7 integration engine. It unlocks the personal information of patients only when it is required or professionals want to see it. QIE standard edition is 100% free.
2. Bridge Connector
Much more powerful than the QVERA interface engine, the bridge connector provides different ways for healthcare communication. And the rating is 5.0 out of 5. For digital health organizations, bridge connector is a repeatable and affordable integration. It is mainly used to track unique healthcare challenges.
3. Braided.io
This integration engine is the most experienced. Its expertise is in technologies and innovations. And also the process of rapid integration is unique in itself. It also gets 5.0 out of 5 ratings because of its seamless digital experience and the benefits of workflow automation.
4. NexHealth
It is one of the most famous practices and experience management platforms that integrate directly with the electronic health record system (EHR). This provides a cloud-based platform, video visits, online scheduling, appointment reminders, also digital forms of payments, messaging patients, virtual waitlisting, reporting, and many more. It offers 30 days no long-term contract with the assurance of security. Its rating is under 4.8 out of 5.
5. Definite Healthcare
The main aim of definitive healthcare is to transform data analytics into healthcare commercial intelligence. It is the second most demanded integration healthcare engine. As a matter of fact, it offers a variety of solutions to customers like medical devices, biopharma, IT, and software professional services.
6. AthenaHealth
It provides cloud-based services for EHR, care coordination, revenue cycle billing, and population health management. In fact, it is the leading provider of mobile applications and services for health systems and medical groups. AthenaHealth competitors are Redox, Epic, Definite, Qvera, etc.
7. Redox
It increases the development and distribution of healthcare software along with the secure exchange of data. Redox believes in making the experience of patients a little bit better and making healthcare data useful. In fact, Redox integration is better in comparison with Qvera, core point integration engine, and definite healthcare. It connects with a platform for healthcare solutions and products. They maintain a connection with the Redox FHIR API to grow their solutions.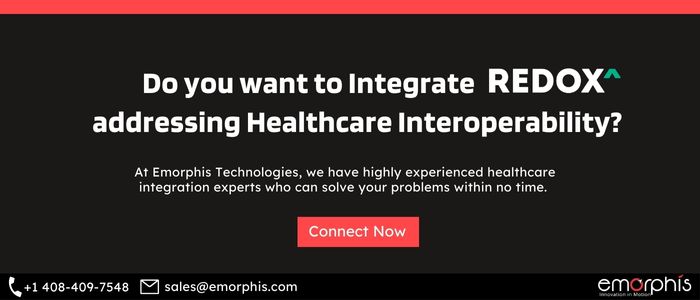 8. CERNER CareAware
CareAware is vendor-neutral and EHR agnostic. To create unparalleled connectivity, care-aware removes data silos. It is better than other integration engines such as CorePoint and Iguana.
9. Epic Systems
It develops software that helps patients to get well. Also, it focuses on helping people to stay well and help the young generation to stay healthier. It provides a Mychart option to patients for a better experience. Epic Systems can be compared with other high-rating engines like Qvera, Redox, Definite, etc. Their market shares are 32.9%.
10. NextGen Healthcare
It focuses on delivering innovative and creative services. and also customer sales-force solutions that convert the way of business of NexGen. It is founded in 2000. Market shares of NexGen are 4.68%. The main competitor of NexGen is AthenaHealth etc.
Conclusion
If you are looking for a healthcare integration engine that can assist in easy deployment and also effective operations of any health system, the above list would come in handy. With digital transformation in the healthcare industry driven by multiple healthcare IT systems & mobile health applications in place, always choose an integration engine with higher quality and faster. Are you ready to bring interoperability to your healthcare integration system? Connect with Emorphis Technologies as your healthcare integration partner.