Global health infrastructure is the stimulant to soaring chronic diseases as the aging population becomes vulnerable to ailments. Chronic disease drives most victims to mortality and disability worldwide. In fact, 75% of the world's healthcare budget gets exhausted in its research. With increased life expectancy and reduced fertility rates, the population of 60 and older is globally increasing. This frailing population shift soars the risk of chronic diseases. Aging makes them weaker – leading to a rise in cases that needed partial or full-time medical attention. This leads to an integrated health system, now let's have a look.
It is impossible to minutely examine the consequences of inadequate and improper healthcare. But in the grand scheme of things, the consequences are known. The future doesn't look bright unless corrective measures are rightfully enforced. Due to fragmented delivery across siloes, their needs are often left unquenched. Healthcare cannot be disconnected like other services due to its time-bound sensitivity and urgency. Integrated healthcare systems are multidisciplinary structures that directly solve the problem. By necessitating close coordination, information exchange, and stakeholder inclusion across all touchpoints, it works, unlike a conventional, compartmentalized approach. This is why the integrated healthcare system is gaining adoption numbers.
So what is the integrated healthcare system all about? Let's dive deep into its infrastructure and learn how it is gaining popularity and is demanded by patients all over the world.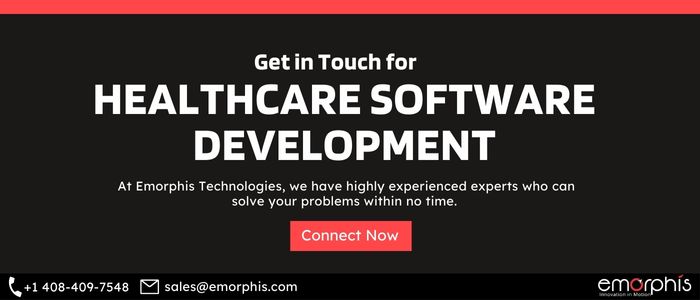 An Overview of the Integrated Health System
There is no singular definition of the integrated health system. It can be viewed as a healthcare system that aims to improve and enhance the nature of healthcare. The secret is simple – by being more proactive than reactive, dynamic and not static, and coordinated rather than fragmented.
An integrated health system can enhance the supply of outcomes-based, affordable, and well-coordinated medical treatment. Integrating the physical, emotional, behavioral, and financial facets of healthcare into patient care is known as integrated healthcare. The objective is to offer comprehensive care and preventative measures for various chronic illnesses. With various healthcare software development, there are various systems that need to be connected the offering an integrated healthcare system.
An individual's requirements are assessed and analyzed. Then, their eligibility for services is established and care plans are put into place. And finally, services are offered and needs are monitored and reassessed. It is the systematic coordination of general behavioral healthcare. This cost-effective healthcare provides greater assistance for a patient's mental and physical well-being. The development of a thorough treatment plan addresses the patient's medical, psychological, and social requirements. Sharing of information about patient care among team members is a crucial differentiator of integrated health care from other types of care.
Depending on the patient's needs, the interprofessional healthcare team may consist of a variety of people.
This includes doctors, nurses, psychologists, and other health professionals. Multidisciplinary teams collaborate across settings and use evidence and feedback loops to continuously improve performance. The applications communicating with each other will help ensure integrated health solutions. This ensures comprehensive, high-quality services throughout the life course. It makes integrated health services responsive to the needs of individuals and populations in every situation whatsoever.
When based on excellent primary care and crucial public health functions, integrated health services promote people-centered health systems and healthcare app solutions. It also makes the greatest use of resources. By design, integrated health services keep improving equity. They encourage service selection based on the overall needs of a population. This provides a wide range of care across the life course, including disease prevention, long-term care, palliative care, diagnosis, treatment, and management of chronic conditions.
Delivering general care and mental health services in settings that focus on the whole patient is known as integrated health. As a matter of fact, it takes intensive coordination amongst a wide range of specialists to promote integrated health. It's crucial to prevent and cure a variety of illnesses in different patient populations. The coordinated care model also encourages payer-provider integration to encourage high-quality care and cost-cutting in healthcare systems of all sizes.
How Integrated Health System Revolutionizes Healthcare?
1. An approach that revolves around patients
With integrated health care, treating chronic diseases takes a team-based approach to address each patient's individual needs in a coordinated manner. The patient has access to a variety of resources offered by the medical industry. In fact, anything from substance abuse treatment to diabetic treatment is available for support with a multifaceted approach. It doesn't concentrate on particular illnesses or behavioral health disorders. The integrated healthcare model and integrated health solutions place greater emphasis on treating the whole person through case management techniques. The patient is given the necessary care at the required time as part of the integrated healthcare solutions.
2. Cost-effective at scale
The potential of these integrated healthcare systems to lower expenses and hence increase profits is one of the primary reasons that some healthcare organizations chose them. For instance, research from various outlets states amazing findings. In fact, community-based addiction-relief measures can reduce in-patient care costs by 35%, followed by reduced expenses in emergency room visits and overall medical expenses by 39% and 26% respectively.
Adherence and healthcare costs for medical and behavioral therapies can go down by $26-$48 Billion, as per estimates. An efficient health center makes sure that money distributes to each department. All resources must be employed so that the best result is consistently attained. Savings can soar into the thousands of dollars for patients with chronic diseases if their healthcare needs become more serious. These figures can mount up. According to the Centers for Disease Control and Prevention, one in four persons has at least one chronic ailment.
3. Performance-based integrated care
The most effective integrated healthcare systems place a high weight on performance management. This includes keeping track of patient results, analyzing performance-related problems, and considering potential solutions. These processes ensure that every step is successful. The improvement of care quality and the development of cost-effectiveness both depend on the ongoing monitoring of these parameters. A reward-based system that offers incentives is also integrated into various healthcare systems' procedures.
4. Simplicity without frills
Integrating health coverage is beneficial for both the employer and their employees. An insurer streamlines the employee open enrollment and the process that medical organizations follow for employee assistance. Hospitals must be prepared to handle ad-hoc requests that arise from patient treatment. They must also save time and energy on administration and reporting for a smooth workflow. This leads to a swift reaction in the event of an emergency (which rarely arises) without hasty resource depletion.
How to Adopt an Integrated Health System?
The provision of both physical and mental treatment is one of the guiding concepts of integrated healthcare models. The majority of patients receiving hospital care may also experience issues. Stress, depression, or other mental health issues may impair patients' ability to respond to therapy. Taking care of the patient's emotional condition in addition to their physical symptoms is crucial. Not only that, it can significantly raise the standard of care. A diversified team of healthcare professionals is perfect for this. It represents different disciplines and sectors of healthcare required for integrated health service success.
Everyone must have access to a healthcare system that is responsive, and in line with people's needs throughout their lifetimes. Many governments have implemented conceptual and financial reforms to move away from fragmented provider-centered models. Reorienting care is crucial to align it with the integration principles. Effective, safe, and client-centered healthcare services are also ensured by successful integration across this continuum of care.
Integrated care produces the best results. Patients actively manage their care, abstain from unhealthy behaviors, and can recognize when clinical intervention is necessary. Patients who are responsible for their care are less likely to unintentionally interfere with the efforts of the integrated care team. Discounts on gym memberships, for instance, are incentives that encourage patients to make the required modifications. Additionally, patients must have tools, resources, and assistance to help them manage their conditions. These can be visual-management tools that enable them to see their targets and track their progress.
The need for Healthcare Devices to comply with an Integrated Health System
Continuous surveillance through medical device integration is an integrated, methodical, goal-directed approach. Doctors use real-time patient data streams that are compared to data from the typical hospital EHR. This helps in making decisions in the present, based on changing patient trends. The doctor tries to put all the diverse essential data points together first in the modern complicated hospital setting without Medical Device Integration (MDI). In fact, clinical surveillance applies advanced analytics to give a quantitative and qualitative estimate of a patient's status over time. With multivariate, continuous, real-time data from numerous monitoring devices, sending clinically pertinent alarms to the proper doctor is simple.
Real-time data from medical devices subject to continuous clinical surveillance using advanced analytics. Surveillance catches unfavorable events and prevents expensive treatment escalation. Also, the patient's electronic health record gathers data from several sources. This includes ventilators, physiological bedside monitors, live-streaming ECG waveforms, and even patient warnings from the bed itself. This unravels trends and variations, if any, in a patient's state that can be significantly seen. Decision-making, routine patient care management procedures like charting, and proactive continuous surveillance are all made easier with the use of data from MDIs.
Any MDI endeavor should have the three major capabilities needed to enable medical devices for continuous surveillance.
A. Data delivery assurance
The communication channel from the bedside medical equipment to the recipient must ensure the timely delivery of the data to facilitate continuous observation. The system must constantly check that communication channel and notify of any delivery hindrances to assure delivery.
B. Two-way communication
This is crucial when we look into external control of medical devices. It is where alarm data exchanges as part of ongoing surveillance, and communication plays a crucial role.
C. Ensuring data integrity
Algorithms that have been certified for continuous surveillance or data interpretation must be tested. This includes the cases for all medical device anticipated operational scenarios. Data integrity may have an impact on data security. Malicious data attacks, medical devices, denial of service attacks, and ransomware are some issues to be wary of. Therefore, these needs must have a list in detail through particular scenarios and be verified by testing.
Does an Integrated Health System Enhance Patient Experiences?
Studies on integrated and interprofessional healthcare demonstrate that these practices increase overall patient satisfaction levels. Patients gain from improved doctor-patient communication. This allows for more effective treatment of illnesses, mental health difficulties, physical therapy, and other conditions. Their general quality of life improves, as is their satisfaction with their healthcare practitioner.
Patients gain greatly from integrated healthcare since they have better access to services. For instance, in an integrated healthcare model, a patient in need of counseling or mental health services can immediately obtain a recommendation. Their primary care physician can get it and schedule an appointment with a counselor. Now, this might be someone who works for the same company or even the same building. In the case of reverse integration, your therapist or psychiatrist may recommend a primary care doctor for you. As a result, it will be simpler for patients to access the physical and mental health services they require. More people than ever have access to healthcare services. The proliferation of integrated healthcare providers offers telemedicine and virtual healthcare services.
Patients can schedule fewer appointments to receive the service they require. In an integrated healthcare approach, improved information sharing can also hasten diagnosis and aid in the abolition of pointless medical tests and examinations, thus lowering expenses for both patients and healthcare providers.
Future of Integrated Healthcare Systems with Emerging Technologies
It has been intriguing to observe manufacturers' incremental shift to a more standardized approach. But of course, universal medical device standards won't materialize overnight. In a world with high expenses for investment, development, acquisition, and regulation, logistics and practicality rule the day. This emphasizes the necessity of choosing an MDI and middleware vendor. This vendor can serve the technical and clinical needs of your healthcare organization with a thorough and forward-looking approach. To give the clinician a complete operational framework. Pair it up with a broader clinical view of the future solution. This would incorporate laboratory blood work, radiographic findings, and pharmacological therapies into the device integration model.
Clinical care used to be a very straightforward series of interactions. The patient got sick, went to the doctor, and described his or her symptoms, doctor notes on a prescription sheet. But nowadays, nearly every healthcare activity that depends on information, is recording its center in information technology. As a result, many fields have advanced quickly, including genomes, radiology, imaging, and clinical data.
Let's check more
The hospital silos, where information can still be static, inside a specialization – are the ones that bring an issue. The data is unable to flow effectively and rapidly to benefit the patient, becoming a huge challenge that must be overcome. Information technology, with a focus on healthcare interoperability, must be a key component of patient care. It must be accessible to anybody at any time and from any location. Healthcare data can initially exist at hospitals as silos of innovation.
"People say data is the new gold or data is the new oil. I would go a bit further than that and say that data is the new life-saving drug,"

Dr. Vinay Vaidya | M.D. Vice President, Chief Medical Informatics Officer, Phoenix Children's Hospital
The availability of clinical data and free-flowing data creates new opportunities.
Healthcare practitioners have a scope to go beyond their conventional duty of treating patients only when they are ill. They can focus on solving the health challenges of large populations. Data helps to discover research gaps. Not only that, it can track population trends, evaluate programs, and grasp the scope of health risk behaviors. This increases the usage of preventive care practices, enabling a better comprehension when it comes to chronic diseases. With more data, it will be possible to track and assess patients who have various ailments. This allows switching between healthcare providers, allowing for the establishment of appropriate care paths to meet their requirements.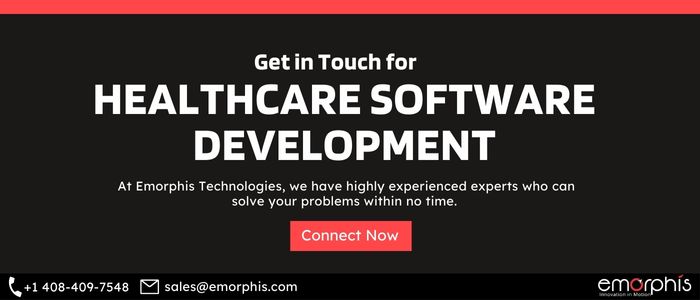 Ready To Integrate Your Healthcare Mechanism With The Future?
Before the information revolution, most medical care was provided in the hospital or doctor's office. Remote patient monitoring is now possible practically anywhere thanks to a wide variety of modern technology.
People now understand that healthcare does not simply take place in hospitals. It also takes place in other contexts, including homes, workplaces, schools, and doctor's offices.
Integrated care is still a relatively new concept in the majority of the world. There aren't many integrated-care providers. Therefore, much more studies can ascertain the most effective ways to use integrated care. Enhancing clinical outcomes and managing healthcare expenditures is crucial. Nevertheless, enough organizations have used integrated care to demonstrate that it can be a highly successful strategy to improve the well-being of people who are chronically sick and elderly.
Connect with our healthcare experts for an integrated health system. At Emorphis Technologies we offer various healthcare software and application development and healthcare integration system that will help you attain an integrated health system.