Overview
Whether you are a first-timer or a seasoned HIMSS exhibitor, or an attendee. In fact, it is practical to get overwhelmed by attending a week-long and influential health information technology event in 2023. This year's event is scheduled from April 17-21, 2023, in Chicago, IL, at McCormick Place Convention Center. It is organized by an American not-for-profit organization, Healthcare Information and Management Systems Society. More than 40,000 professionals will be at the event, including CXOs, exhibitors, vendors, technology veterans, and other healthcare ecosystem representatives.
As a matter of fact, further, you will get to know to harness the best out of the HIMSS 2023 event and take advantage of your trip. And also, to make it a fruitful investment for your organization. Here are a few proven tips that have been accumulated from our experience and the learnings from past HIMSS events.
The HIMSS 2023 will offer a broad list of programs. In fact, it is including speaker sessions, concurrent education sessions, and panel discussions. Also, innovation takeaways, networking opportunities, and exhibition floors will help you gain the best out of the event. Further even special forums are to immerse you completely in your quest to get the most out of this event.
The Featured Speaker sessions and the CXO experience is design and host to offer you interaction opportunities with the health tech industry stalwarts. You can also make the best use of this event by planning an exhibit well in advance, attending special forums, and utilizing networking opportunities to build valuable relationships in the industry.
Few important Tips and Checklists
Are you an Exhibitor?
Hundreds of Global tech giants and IT start-ups are going to make it to HIMSS 2023. This is to in fact exhibit their innovative products and service offerings. Planning as an exhibitor should complete at least a month in advance and should include the following:
1. Explore exhibition opportunities and Register as an exhibitor:
Discover exhibiting opportunities with available turnkey exhibition options. Select from the following options and make the best use of your exhibition expenses:
Patient Engagement 365
Cybersecurity command center
Innovation hub
Start-Up Park
Interoperability showcase
Professional development campus
2. Check the floor plan
The exhibitor floor plan should be handy while you exhibit your products and services.
3. Plan your agenda for attending sessions
Attending sessions along with exhibiting can be an overwhelming affair, and also it's best to plan your schedule. Pick and choose the most exciting topic you would like to join from the below list. And furthermore, divide your booth sessions amongst your team members. In fact, select from a multitude of continuous learning opportunities and keynotes below:
Can Technology and Innovation Advance Behavioral Healthcare
The Impact of the Economy on Healthcare
Healthcare Disruption: Accelerated Opportunities for Care Delivery Alternatives
Digital Transformation and Health Equity: A Global Discussion on the Journey ahead
Are more Turbulent times Ahead for Healthcare? An Economic Outlook
Resilience in the face of Uncertainty
4. Review the Terms and Conditions in their entirety and follow COVID protocol guidelines
Before even you plan your trip to this magnificent, educative and fun-filled event. It is imperative for you to cram through these terms and conditions and follow strict badge scan and also COVID protocol guidelines.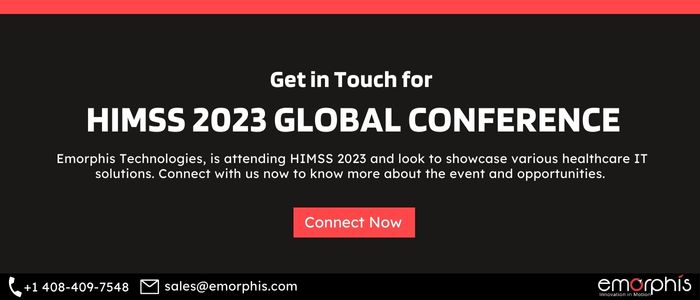 For Seasoned as well as nimble Marketers and Networkers
Networking is necessary for your personal as well as professional growth. In fact. the HIMSS 2023 will provide you multitudes of marketing and networking opportunities. While some of the networking events might be included in the registration pass you opted for, there are other paid events that will require an additional nominal expense worth considering. Further, here are a few takeaways you should consider if you want to make the best of what HIMSS 2023 offers.
1. Follow security guidelines throughout the event
Security is prime for HIMSS 2023 and security professionals will be there at all entry and exit points of the venue. The exhibition floor and other recreational areas also will have security guidelines and it is a must that you should follow these guidelines.
2. Equip yourself with a mobile device rather than a laptop
We understand that most of you carry a laptop to make notes, save information, and make key networking initiatives. But, considering the length and requirement of the event & networking. We recommend that you carry your mobile along with a pair of extra batteries, and power banks for this event.
3. Make the best use of the Networking area
The McCormick Place Convention Centre has designated places for networking throughout the event. Some of the areas that you can use include:
HIMSS Corporate Lounge
HIMSS Diamond and Emerald Corporate Lounge
Living Room
Networking Hub
Organizational Affiliate Lounge
Executive Lounge
4. Plan your day well in advance to attend any of these networking events:
The Opening Reception
Thursday Night Laugh N' Roll with Nate Bargatze
Award recipient's VIP Reception on Monday, April 17
Emerging healthcare leaders' reception On Tuesday, April 18
Exhibit Hall Social Hour on Wednesday to Network with your fellow exhibitors
Women in Health IT Networking Reception
A Celebration of Black Excellence Reception
International Reception
Speciality Pavilion Receptions
For IT and Technology Professionals
HIMSS 2023 event is earmarked for portraying, discussing, brainstorming, and also imparting education.
Check our event page for HIMSS
The event is about how we can amalgamate the healthcare industry with information technology. Also, leverage it to secure and streamline health information. As a matter of fact, global IT giants, diverse IT start-ups, and hordes of IT professionals are expected to attend this year's HIMSS event. These audiences will present their products, and also talk about their service offerings. Further, they will open themselves to impart conference education on prevailing topics, including:
Artificial Intelligence and Machine Learning
Clinical Informatics
Clinical Trails
Data and Information Security: Cybersecurity 
HIPAA Breach Mitigation for System Administrators 
Patient-Generated health data and EHRs 
Social determinants of Health/Health Equity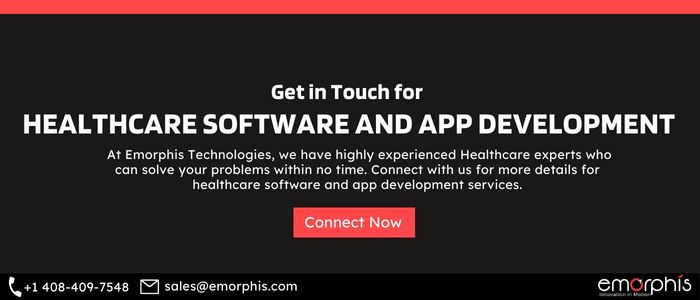 Conclusion
Unlike HIMSS 2022, a mixture of in-person and virtual meetings and sessions. This year's HIMSS 2023 event will be a physical event with massive participation. In fact, being able to handle what it offers, this knowledge-flaring event can be utilized to the best of its offerings by all participants. A well-laid-out plan for attending this event. Also, followed by complying with the tips mentioned above. As a matter of fact. this can prove to be highly beneficial for your and your organization's benefit.
Emorphis Technologies is attending HIMSS 2023
Emorphis Technologies is presenting at one of the largest healthcare IT conferences, HIMSS 2023. We will be showcasing the latest innovations in healthcare IT solutions and technology products, helping in transforming the face of healthcare delivery. With investors from international locations attending this conference, it is an incredible opportunity to learn about the newest investment trends in healthcare software development. Conference attendees will benefit from engaging with Emorphis Technologies in order to get a firsthand experience of what we have to offer in healthcare IT. All interested parties can be certain that we are sure to take away valuable knowledge and insights regarding how up-to-date & top-quality technological advancements can be utilized for greatly improving healthcare outcomes worldwide.
Check our latest findings and insights on Healthcare IT solutions